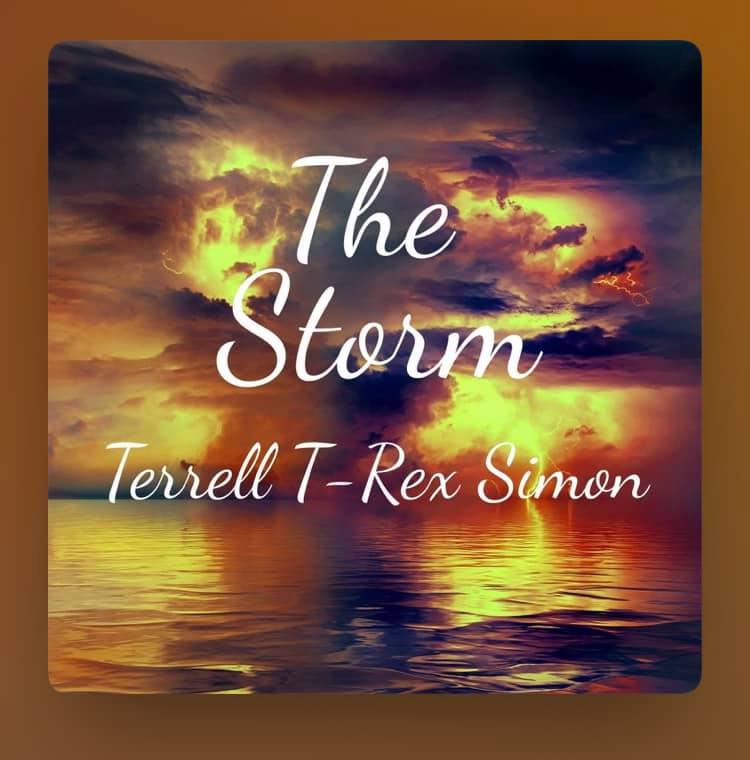 Singer, songwriter and recording artist Terrell T- Rex Simon delivers a powerfully heartfelt message in his new single titled "The Storm". This song has been creating a buzz across the country, making its way into the top 5 on the BDS Internet Gospel Radio chart.
For the Troy, New York native, life has been full of both bitter and sweet, but he takes it all in stride and counts himself stronger in all the broken places.  His earliest musical recollections found him singing in church as early as age 6. He would go on to sing with a local traveling choir,, and he would later come to the attention of  songwriter and producer Lyfe Jennings.  Jennings would offer him the opportunity to develop his gift on stages across the country with the likes of  John Legend, Anthony Hamilton, Wyclef John and Musiq SoulChild.
A proponent of the fusion of Rhythm and Gospel,  T-Rex conveys his personal life experiences in this song. T- Rex sings with conviction that "the storm is a ministry. All these trials have come to make me a better me. So now I fight my battles down on my knees. Knowing God will give me the victory". This song also talks about confidence in God's ability to keep us. It also ministers to each listener to understand that storms are made to mature us to be used for his service. It won't take long for you to get to the point of this musical message.