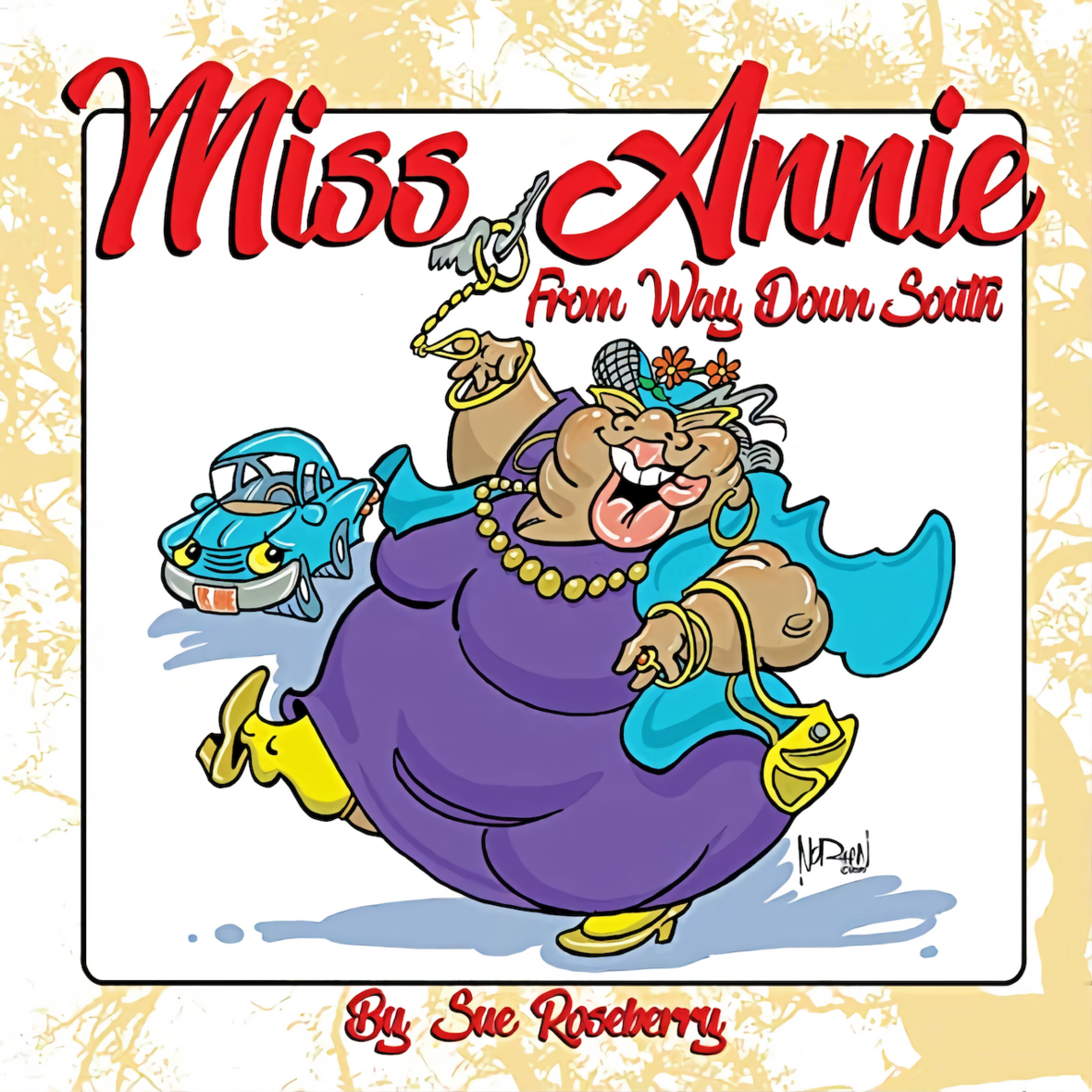 Sue Roseberry (aka "Mama" Sue) is a consummate artist whose gifts are truly inspiring, illuminating, and recognizable for her artistic ability and imaginative style. She now adds published author to her already extensive and impressive resume with the release of her first children's literature book Miss Annie From Way Down South.
Published by JT Publishing House, the 28-page juvenile fiction, which appeals to the reading age of up to 12 years old, is about Miss Annie who's unpredictable, loud, and fun! But you'd better watch out! Put on your seat belt and take the rollicking ride as she whips, and turns, and drives straight into your heart.
An author, entertainer, singer-songwriter, and master storyteller Mama Sue has shared her stories at festivals, conferences, and events throughout the country, leaving joyful hearts in her wake. Every character in every tale comes alive when infused with her incomparable spirit. She was inspired to create books for her 15 grandchildren.
"I wanted them to adopt the same passion for reading that I have", she states. The world beckons from the pages of a book and there are no boundaries to where you can travel when reading a great book. She believes you can find the path to understanding and unity in sharing stories, and she is all about it!
She held a 35-year stint in corporate America after graduating from The College of Santa Fe. During the pandemic she released her awe-inspiring digital single, "Mama You Mean Everything" featuring chart-topper Maurice Griffin, she launched a bi-monthly webcast Moments With Mama Sue and most recently recorded a live album in Louisville, KY, which is slated to be released in 2022.