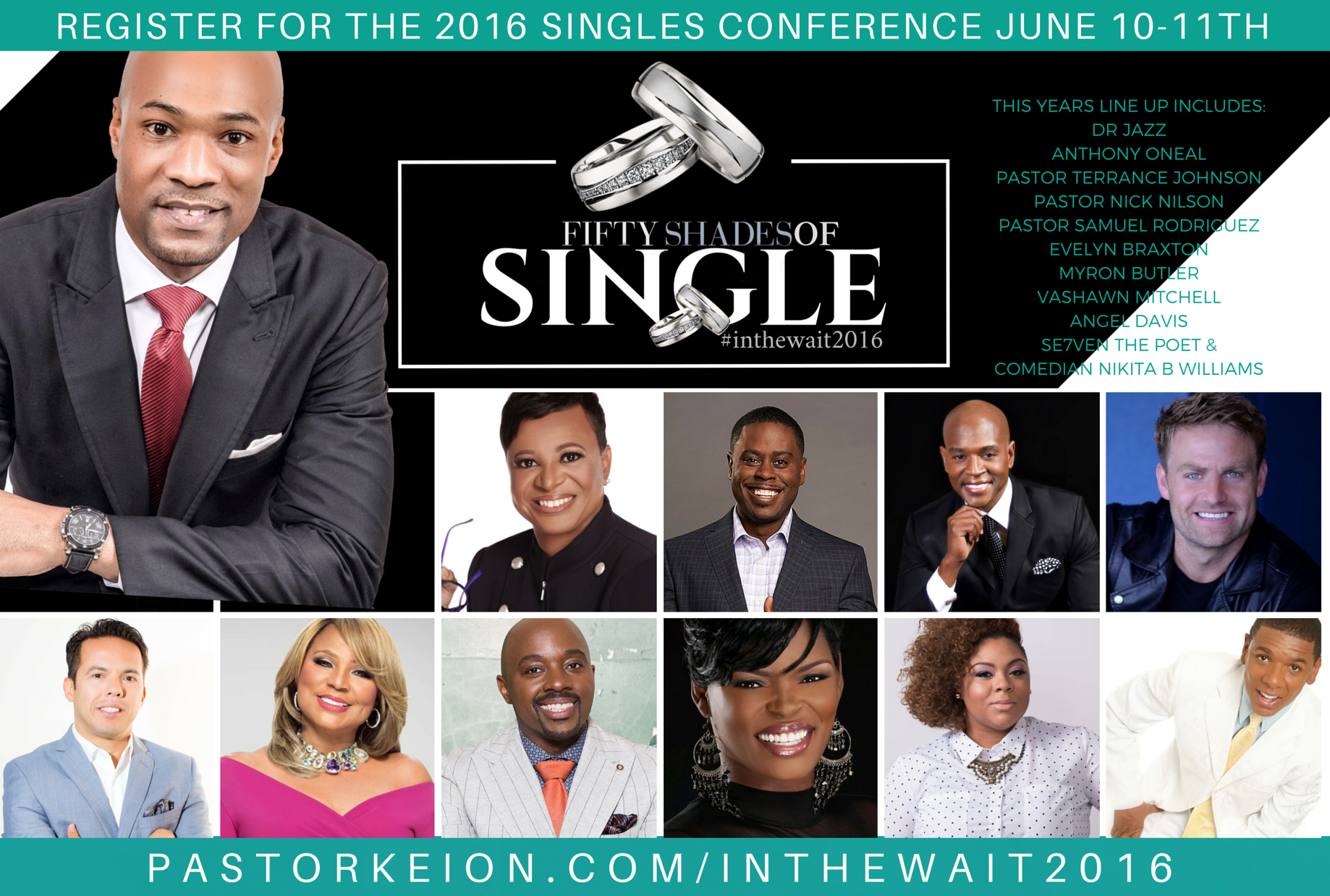 The Lighthouse Church, a fast-growing Houston-based ministry under the leadership of Pastor Keion Henderson, announced today that its annual "In the Wait" Singles Conference will take place on June 10 and 11. The conference will feature insights from some of the nation's most influential Christian leaders, celebrated and top-selling Gospel artists, television personalities, authors and more.
This year's star-studded line up includes Grammy-nominated artists Myron Butler and Vashawn Mitchell, WE TV's "Braxton Family Values" matriarch Evelyn Braxton, and Varion "Se7en the Poet" Howard.
The event's lineup of influential Christian leaders include:
Pastor Terrance Johnson, founder of Higher Dimension Church and co-author of "The Answer"
Pastor Nick Nilson, young adult ministry leader at Lakewood Church
Anthony O'Neal, founder of Anthony O'Neal Ministries
Pastor Samuel Rodriguez, founder of New Season Christian Worship Center and President of the National Hispanic Christian Leadership Conference
Jasmin Sculark, founder of Dr. Jazz Ministries
"Each year, we are thrilled to welcome thousands of single men and women to The Lighthouse Church who want to be inspired, encouraged and equipped to live faithful, fulfilled and Christ-centered lives," said Pastor Henderson. "It's a high energy, dynamic event and we welcome anyone who wants to grow in their relationship with God and others, find healing from past relationships and prepare themselves for a faithful love."
The event, which will kick off with a celebrity red carpet, will be held at The Lighthouse Church, located at 6650 Rankin Road in Humble. Ministry and music will be led by Pastor Henderson and the church's worship leader, Angel Davis. The conference's theme is 50 Shades of Single. Worship experiences and workshop sessions will provide attendees with a greater understanding of how to live a Christ-centered family life, how to wait patiently on God, how to manage finances, how to make better relationship decisions and more.
Registration for "In the Wait" is now open. VIP level admission is available and includes a pre-conference mixer on Thursday, June 9 and preferred seating throughout the two-day event. For more information and to register to attend "In the Wait," visit www.pastorkeion.com/inthewait2016.