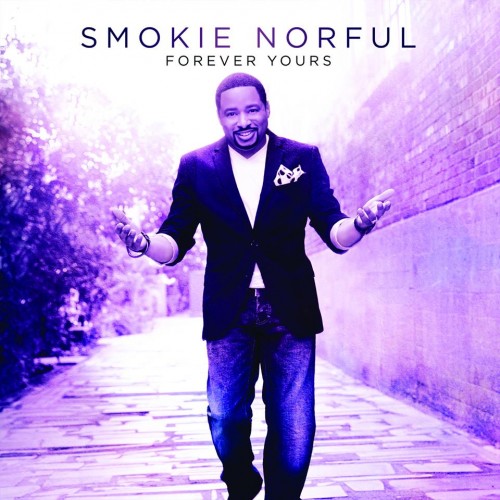 As part of the roll out for Smokie Norful's forthcoming release, FOREVER YOURS, Tre'Myles Music/ Motown Gospel, is offering a pre-order incentive for the ultimate Smokie Norful fan. "The Forever Yours CD" bundle (in digital and physical formats) is now available for pre-order on www.smokienorful.com
A must have for any fan, "The Forever Yours CD" bundle will include a CD, autographed booklet and a limited edition 18×24 Smokie Norful poster. The poster is a specially crafted and customized piece featuring the names of Norful's biggest fans. Anyone who purchases the exclusive bundle during the pre-order advance period will have their name added to the poster. The deadline for inclusion on the poster is Monday, July 21st 12pm EST.
FOREVER YOURS may still be purchased after 7/21 but names will not be included on the poster.  Those who pre-order the digital version of FOREVER YOURS will receive an instant download of a new song "In The Meantime."
Norful's first full-length studio album in over 5 years, FOREVER YOURS, is definitely worth the wait.  Having worked with a myriad of producers and hit-makers including Tony Dixon, Derek D.O.A. Allen, Aaron Lindsey, Elvis Williams (Blac Elvis) and Warryn Campbell, FOREVER YOURS is poised to be the most talked about album of the year.
FOREVER YOURS available today for pre-order.  In stores and online August 5th.