Multi-platinum Billboard Award winning Sisqó returns to his Gospel roots on Urban Gospel single 'Sleep for Dayz'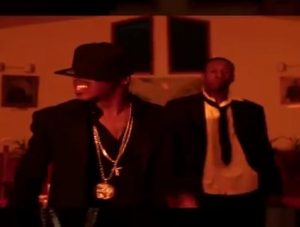 (Baltimore, MD ) – Baltimore native multi-platinum Billboard Award winning singer/songwriter SisQo returns to his Gospel roots on the new Urban Gospel single, "Sleep for Dayz," of rapper Cooli Hi. The MTV Video Award winner also makes a cameo appearance in the emotionally-charged music video (SEE BELOW) for the single.
SisQo, a seasoned entertainer, is also an accomplished dancer/choreographer and actor. As an actor he has co-starred with Ben Foster, Kristen Dumst, Zoe Saldana and Martin Short in Get Over It, as well as, co-starred with Cuba Gooding, Jr in Snow Dogs. His talent agency on record is Wilhelmina PA.
Known for his blond hair and his flashy stage outfits, SisQo has appeared as himself on the CMT reality show "Gone Country," on the UK's reality show "Celebrity Big Brother," and with his group members (Jazz, Nokio and Tao) in the CENTRIC reality show "Keith Sweat's Platinum House." That same year his group, Dru Hill, released their 4th album "InDRUpendence Day" (Kedar Entertainment).
Cooli Hi is an East Coast rapper with many talents that landed him as a featured artist on SisQo's hit single "Can I Live," produced by Teddy Riley. In 2006 a childhood friend introduced him to a BMI executive who discovered his talent as a songwriter.
LEAVE YOUR COMMENTS BELOW