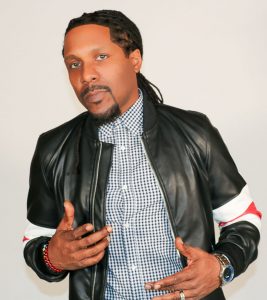 Gospel Singer, songwriter, producer and composer Restine Jackson has signed to Dream Gospel/The Platform Agency/Capitol Christian, announced today. Jackson is set to release his debut EP No Fear on Friday, February 2, 2018.
David Hanley, Founder and President of Dream Label Group/Dream Records states, "We at DREAM could not be more excited of the signing of Restine Jackson. We are also honored to serve the incredible vision & ministry of Restine Jackson. We pray that many lives will be reached through this amazing project! Watch for many exciting upcoming releases in the future from Dream Gospel & The Platform Agency!"
Jackson's story begins in the Motor City, the birthplace of Motown. His love affair with music started at his father's church, where he began playing at the age of 4. His multiple musical talents were hard to ignore and he studied classical piano and honed his impressive vocal skills. He became an instrumentalist extraordinaire, proficient with the organ, keyboards, drums, guitar, as well as the piano. Later he morphed into a phenomenal songwriter, producer, music composer and choir director. During his time as a student at Sherwood High School in Sandy Spring, MD, he was recognized for his talents when he won the Gold Medal in Music Composition at the NAACP's ACT-SO Competition.
As the head of Restine Jackson & Grace, he's appeared in concert with top names including Mary Mary, Yolanda Adams, Vickie Winans, Ricky Dillard & New G, Deitrick Haddon & The Voices of Unity and many others. Many were introduced to this musical sensation on television shows like BET's Teen Summit and Bobby Jones Gospel. It's no surprise that this Morgan State University graduate is igniting the Gospel music industry with his contemporary, yet diverse style of praise and worship. His captivating musical impact will be felt on his forthcoming EP release. His relevant approach to today's generation is apparent in his previous projects, all on his late father's record label, Wondrous World Records ,including his debut Brighter Day, Praise Party – Live In D.C., which spawned the national radio hit, "I Command My Soul To Bless The Lord," followed by Restine Jackson – Live at Living Waters and I'm Free.
Music has been at the center of much of what Restine does and he's been inspired by all genres of music. But for this man of God, it's Gospel music that's closest to his heart. Urban One's DC's Praise 104.1 FM radio announcer Cheryl Jackson states, "Restine has always had a fresh and unique approach to sharing the gospel in music. His forthcoming new music adds maturity to this winning combination!"