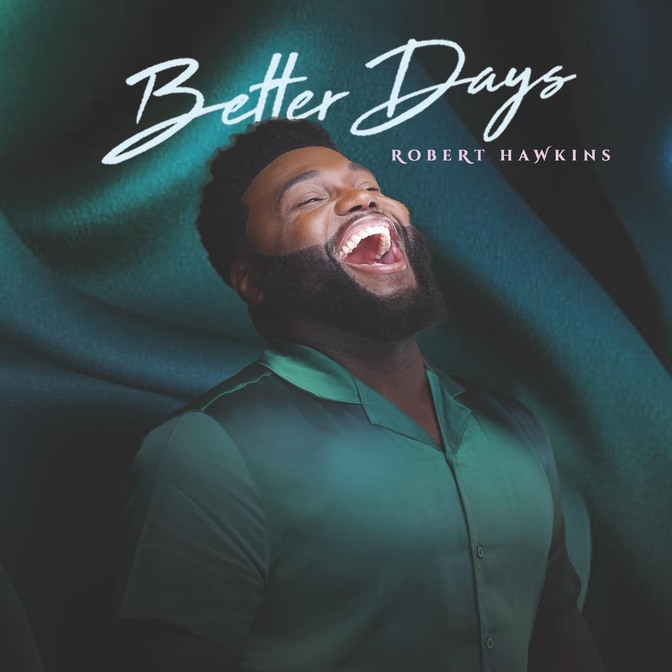 Independent artist, songwriter, and singer Robert Hawkins has experienced life at the high moments of greatness and honor and has lived through low and turbulent pits of anguish.  He writes music and sings about an infallible hope called Jesus.  With his music and his incredible testimony, he is dedicated to helping others find that same hope and victory.

Stemming off the heels of his successful single and video "Things Will Work Out" featuring Wess Morgan and Minon Sarten, Robert has released another inspiring new single, "Better Days."
Written by Robert, Joel Barnes, John Webb Jr, and David Brown, '"Better Days" moves with a mid-tempo flow with simple lyrics that resonate with all walks of life. A continual mantra we all should embrace and repeat – "Look at yourself and tell yourself better days are coming."

The "Better Days" official music video is viewable now on YouTube.  Director Rafael Gutierrez created a visual of how God can bring triumph, healing, and confidence to any situation.  Robert transparently offers his own life trials and victory as the storyline which further fuels his authentic and passionate song performance.
Watch "Better Days" Video

Robert shares his life testimony through his music.  In addition, he continues to be a beacon of hope through 
THE RECOVERY GATHERING.  The Recovery Gathering is Robert's ministry and mission to assist and encourage those who suffer from addiction, mental illness, trauma, or any need of rehabilitation. The Recovery Gathering celebrated one year of formation and continues to impact cities and lives across the country. 
Robert is set to tour with his Better Days Tour promoting his new music and The Recovery Gathering.  For more information on bringing either tour to your city, contact [email protected].  
Download or stream "Better Days" now on your favorite digital music platform.  You can also set your calendar for the premiere of the "Better Days" official lyric video on July 4.  Click here to get a reminder of the lyric video premiere and to follow Robert's YouTube Channel.  Visit iamRHawkins.com for cool "Better Days" merchandise, updates on the tour, music and his life changing ministry happenings.