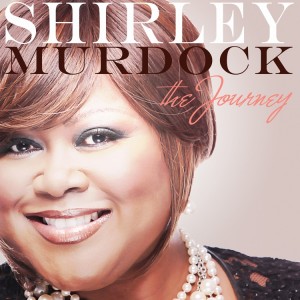 Since the release of Shirley Murdock's current project The Journey, she has made many stops across the country singing music from the project and sharing her testimony.
No matter the season, Ms. Murdock's message stays the same that God is leading her and He is the one who gives her strength to minister through song.
Fans and supporters have raved about various songs from The Journey including, "Dream", "Lord You Reign", "Someday" and "He is the Rock".  While out on the road, Murdock receives countless requests for these songs.  When afforded the opportunity, she is always happy to sing them on any platform.
On July 14th in Louisville, KY, Shirley will sing for 1st Baptist Church of Jeffersontown's
Anniversary Celebration.  The Anniversary will be a "Community & Family Festival Concert" and Shirley will open up the concert with a few songs from The Journey.
Immediately following this wonderful celebration, Murdock will head up the road to Nashville for more ministry through song.  On Sunday, July 15th, Shirley will open up for the play "In God's Hands" at the Inspiration Centre.
The play "In God's Hands" is a young woman's Journey of success, struggle and restoration.  Shirley's musical story is the perfect match for this revelatory stage play.
For the opening night, Murdock will do an intimate, live performance prior to the stage play.  Attendees can look forward to experiencing a wonderful time of praise and worship as Shirley continues to share her musical journey.