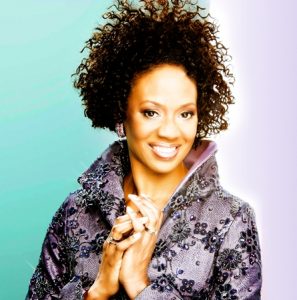 Judith McAllister, The First Lady of Praise and Worship, has a new CD, making this her first for Shanachie Records. Look for "Sound the Trumpet" to his store shelves, August 30th.
Recorded live at Greater Allen AME Cathedral in New York, NY and backed by a hand-picked group of extraordinary musicians and choir, Sound The Trumpet is what Judith McAllister fans have been waiting for as it captures all of the power and excitement of Judith McAllister praise and worship experience.
McAllister as you know has been one the most important figures bringing the praise and worship movement to African-American churches. As president of the International Music Department of the 6 million member Church Of God In Christ (COGIC), the second-largest African- American denomination, she has tremendous name recognition through her ministry and her musical performances.
The first single, Sound The Trumpet, is being worked to Gospel radio nationally, building on Judith McAllister's past Top Ten radio hits High Praise and Lord Prepare Me, the #4 hit she produced with the West Angeles Mass Choir, along with Like The Dew In The Morning and All Good Saints.