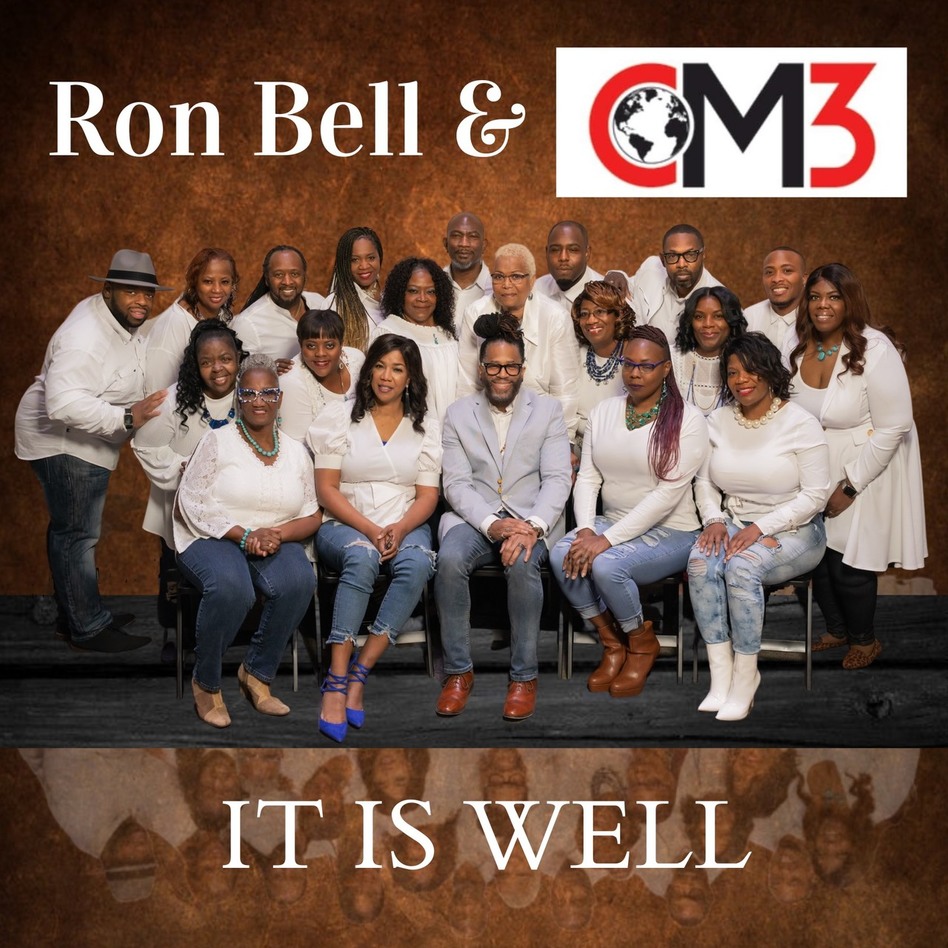 Ron Bell and CM3 are one of Gospel music's rising groups.  Founder Ron Bell started the group from his church choir and other choir members in the Dallas, TX community in 2012.  CM3 is an ensemble of singers and musicians, but Bell's vision was to create an outreach movement focusing on ministry beyond the walls of the church.  Christian Ministry Music Movement (CM3) was birthed.
CM3 has thirty members who are dedicated to the core.  The dynamic group has ministered in prisons and correctional facilities, rehabilitation centers and nursing homes,  community centers and for the homeless.  CM3 has performed multiple times as the special guest artist at House of Blues in Dallas, TX.  Ron Bell and CM3 released their debut singles "You Can't Have My Joy" featuring James Henderson and "Without The Lord" featuring Drea Randall in 2020.  This year, the vibrant singers followed up with their debut EP THE MINISTRY, THE MUSIC, THE MOVEMENT.
Ron Bell and CM3 offer their powerful voices on an all-new single, "It Is Well".
Listen To "It Is Well"
Ron Bell shares his inspiration behind the single "It Is Well".  
"It Is Well came about by the complex troubles of a multitude of events occurring in this country and around the world.  The Covid-19 Pandemic, the increasing number of sickness and death, financial woes, job loss, poverty, police brutality, and massive racial injustices set my pen into action.  Though we were in desperate times, and needed desperate majors, there weren't any answers or signs of relief.  I found myself clinging desperately to my faith, my beliefs, and my trust in God, which I knew was the only thing that would and could sustain me.  No matter what may come my way, I'll just be still and know God is always there. It is Well with my Soul!"
"It Is Well" features vocalist Lawyer Turner and is available on all digital outlets.  The single is also impacting Gospel radio now.
With songs like "It Is Well", CM3's purpose is to declare the Gospel through song, testimony, dance, and intercessory prayer and offer hope and love to those in need.  Many will never step foot into a church, and others have walked away from the church. CM3 fosters the responsibility to go into the hedges, highways, and byways to compel men, women, and children to come and know Jesus.  That is the assignment…CM3 is the Movement!