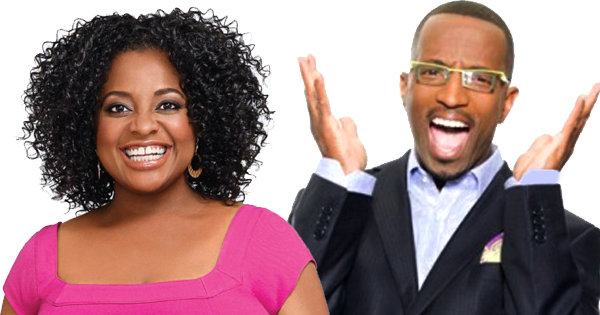 Rickey Smiley and Sherri Shepherd will be hosts of the 29th Annual Stellar Awards in Nashville on January 18th, 2014. Public voting for the Stellar Awards has ended and final nominees will be announced on December 3rd. Tickets are now on sale for the Stellar Awards taping at www.ticketmaster.com
Earlier this year, there were reports of the 2014 Stellar Awards moving to a new date and city. However, Don Jackson, Stellar Awards Chairman and CEO, announced the ceremony will not change its date or city, only the venue will be different.
This year the Stellar Awards will take place at the Nashville Municipal Auditorium, instead of its previous location, the Gaylord Orpyland Convention Center. The show kicks off January 18, 2014 and the Stellar Awards Pre-show will be on Friday, January 17th. The show will be produced live on UP Entertainment and will air in national syndication starting January 25th – March 2, 2014.
The larger location is said to be beneficial for the attendees, talent and performers.