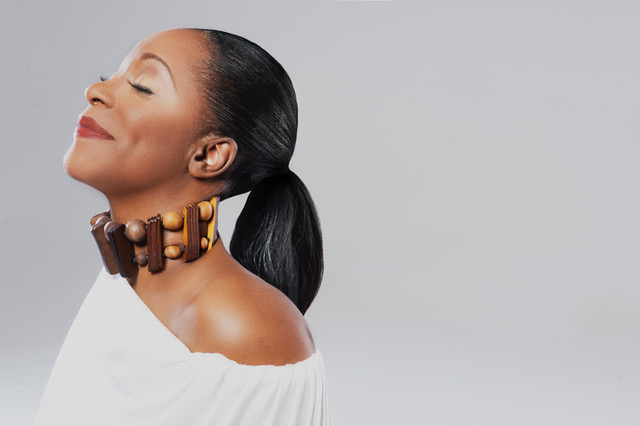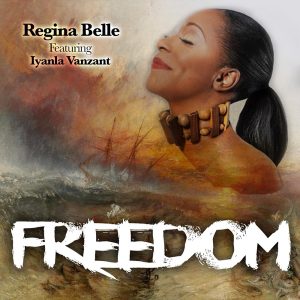 World-renowned singer and songwriter 
Regina Belle
 makes a welcome return to recording with a timely new single titled "Freedom" featuring Iyanla Vanzant. The tune offers inspirational commentary on the political and moral climate found currently at home and abroad. Recorded with a live band, a full choir, and live spoken-word segments by lifestyle guru Vanzant, and Bishop Kenneth W. Paramore of Christ Centered Church in Akron, Ohio. Belle premiered "Freedom" on TV One's "Sister Circle," the single is available on iTunes, Amazon, and Google Play and other digital retailers everywhere.
Belle wrote and produced the aptly titled "Freedom" with Chris Walker, her longtime music partner and collaborator, and has released it on her newly formed independent record label, Tashi III Entertainment. Belle says the song is a timely tribute to our ongoing fight for social justice in light of political turmoil, racial strife, and despair.
A history major during her undergraduate years at Rutgers University, Belle wrote "Freedom" eight years ago, when she was hired as a grant writer for an African American Museum in Philadelphia. It was during that time the initial concept of the song came to life. Though America had its first African American President, the state of Black people in this country has remained stagnant as an escalation of hate and deepening of the racial divide has changed the political and social climate. Over the past year, Belle's urgency to complete the song resulted in a two-day recording session with Walker.
"'Freedom' encompasses a lot," says Belle, "In terms of my consciousness about black and brown people, that's always going to be a place that resonates with me. This song is part of my bloodstream more than I know."
With the release of "Freedom," Regina Belle is ushering in yet another inspiring chapter in her musical legacy as well as the work she does in the community as part of her ministry as an ordained minister of the Gospel.
Last year, she joined Congressman John Lewis and others as they walked over the Edmund Pettus Bridge in commemoration of MLK's 50th Anniversary of "Bloody Sunday" in Selma, Alabama.
"'Freedom' starts with me, and I hope my ancestors are proud of me," she explains.  "There's work that we as people of color need to do. We need to stop talking and get on board doing it. That is the question this song asks to every listener: Are you doing your part? Are you doing your share? Are you your brothers' and sisters' keepers?"
"There are some things I'm not going to wait on the government to do," she continues. "I'm going to do it myself. 'Freedom' reflects that message, it's not just the freedom of what someone gives you the right to do, but it's also freeing your mind to believe who you are, it starts there. This song is a great representation and reflection of the work that our ancestors have done."
"As a minister of the gospel, when somebody is hungry, I can't say, 'Well, I'm going to pray for you,''' she exclaims. "I've got to give them something to eat and then you can pray. You've got to feed that physical issue in order for them to hear you."
Regina Belle has made a career following her heart and moving gracefully between the worlds of R&B, gospel and jazz. A winner of both an Academy Award and Grammy Award-winning song for "A Whole New World," her beloved duet with Peabo Bryson from Walt Disney's 1992 animated film Aladdin, her string of hit songs includes "Make It Like It Was," "If I Could," "Baby Come To Me" and "This Is Love."
"'Freedom' is not just a song for entertainment; it is a song to promote people to do something, to find your proverbial knee, whatever that is, to take a stand in some aspect, in some form," declares Belle. "If 'Freedom' can promote somebody to get out of their seat and do something, then I feel like I accomplished something with this song."