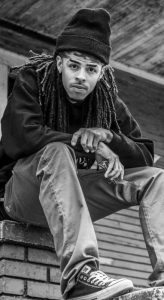 Seeking to chart a new path for the hardcore music genre, New Orleans based rapper Dee-1 sent a clear message last month by signing with RCA Inspiration.  The label that is home to gospel music greats like Yolanda Adams, Kirk Franklin and Donnie McClurkin, now boasts a legitimate rap act with street and industry credibility.
Is RCA Inspiration's signing of Dee-1 divine intervention or the natural evolution of Hip Hop?
There has always been a message in Hip Hop music. From Grandmaster Flash and the Furious Five's song aptly titled "The Message" to Tupac's "Dear Mama" to Jay Z's "Song Cry" and the list goes on, rap is about expressing one's reality, which – if Kanye West's "Jesus Walks" is any evidence – increasingly includes an element of faith.
Dee-1 seeks to elevate today's reality or hardcore genre to new levels of consciousness by infusing a sense of hope, returning to rap's roots when artists used graphic imagery to accurately portray urban life without gratuitous violence, vulgarity and sex.  The goal was to educate and inspire a generation to aspire to achieve more.
Where most rappers may have seen an obstacle and run from any affiliations with Christian acts, Dee-1 sees tremendous potential for the future at RCA Inspiration.
"Signing with RCA Inspiration is a life-changing partnership. I know we're about to make history together," says Dee-1.  "Coming from New Orleans, I realize that my success is bigger than me. It's a symbol of hope for others who want to chase their dreams and make a difference in life."
The fact that Dee-1 embraces being a symbol of hope sets him apart, what remains to be seen is if he has the ability change the world of Hip Hop!