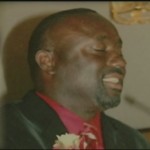 A congregation is in mourning this week as Senior Pastor Kenneth Green of Greater Saint Mary Baptist Church in Algiers, Louisiana collapsed and died in the middle of his sermon. Pastor Green leaves behind a wife and three children, who are currently awaiting the results of an autopsy report for the cause of death.
Church member Joan Martin was in attendance during the sermon and gave the local press her account of what happened on that sad day.
"He took a swallow of water, before he took water he wiped his face, and then he looked up and it looked like his eyes were rolled back, like there was no life in his eyes, and he tumbled over. Everybody was in a state of shock people were crying," said Martin. "And then he had mentioned that if the Lord called me now 'I'm ready to go.'"
A few moments later their beloved pastor was on the floor. Martin said he died doing what he was called to do and lived with a purpose.