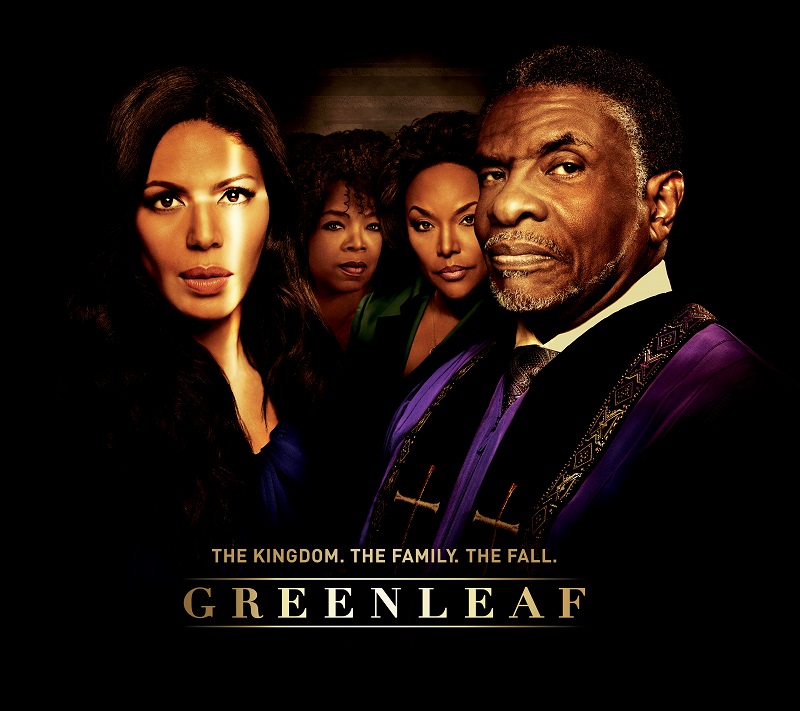 The hit summer drama series "
Greenleaf
" delivered
OWN's
most watched
Wednesday
telecast in network history last night (8/10) with 2.3 million total viewers and a 1.79 women 25-54 rating. It was also
Wednesday
night's #1 cable telecast for women.
Last night's telecast was up +13% in women 25-54 and +18% in total viewers vs. the prior six-week average.  In addition, the episode built in each quarter hour climbing +11% from start to finish among women 25-54.
"Greenleaf" is currently the summer's #1 new cable series among women and total viewers and the summer's #1 new series on all of TV across all key African-American demos.
About "Greenleaf" 
"Greenleaf" takes viewers into the unscrupulous world of the Greenleaf family and their sprawling Memphis megachurch, where scandalous secrets and lies are as numerous as the faithful.  Born of the church, the Greenleaf family love and care for each other, but beneath the surface lies a den of iniquity — greed, adultery, sibling rivalry and conflicting values — that threatens to tear apart the very core of their faith that holds them together.  "Greenleaf" stars Merle Dandridge ("The Night Shift") as Grace Greenleaf; Keith David ("Community") as Bishop James Greenleaf; Lynn Whitfield ("The Josephine Baker Story") as Lady Mae Greenleaf; Kim Hawthorne ("Rake") as Kerissa Greenleaf; Lamman Rucker ("Meet the Browns") as Jacob Greenleaf; Tye White ("The People v. O.J. Simpson: American Crime Story") as Kevin Satterlee; Deborah Joy Winans ("Whitney") as Charity Greenleaf-Satterlee; Desiree Ross ("Falling Skies") as Sophia; and Oprah Winfrey ("Selma") in a recurring role as Mavis McCready.  The series is executive produced by Craig Wright ("Lost," "Six Feet Under"), Oprah Winfrey ("Selma") and Clement Virgo ("The Book of Negroes").  "Greenleaf" is produced for OWN by Lionsgate in association with Harpo Films and Pine City.
ABOUT OWN: OPRAH WINFREY NETWORK:
OWN: Oprah Winfrey Network is the first and only network named for, and inspired by, a single iconic leader. Oprah Winfrey's heart and creative instincts inform the brand – and the magnetism of the channel.  Winfrey provides leadership in programming and attracts superstar talent to join her in primetime, building a global community of like-minded viewers and leading that community to connect on social media and beyond. OWN is a singular destination on cable.  Depth with edge.  Heart. Star power. Connection.  And endless possibilities.  OWN is a joint venture between Harpo, Inc. and Discovery Communications.  The network debuted on January 1, 2011 and is available in 85 million homes.  The venture also includes the award-winning digital platform 
Oprah.com
.