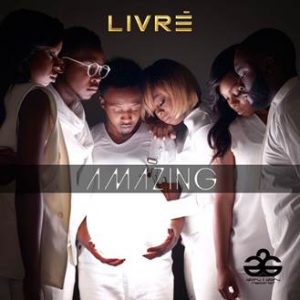 Gospel music's hottest new group LIVRE' believes that MUSIC MATTERS! The bold and dynamic group of young worshipers are touring the U.S. promoting their hot new single "Amazing" and preparing for their debut CD release this summer.  Music ministry was a matter of priority for their families and music brought these five talented singers and songwriters together.  Music has continued to be one of the strongest common bonds between these friends.
The quintet got their start in Bronx, New York where they all grew up singing in church, performing in stage plays and recording with major artists before they met. LIVRE' member Richard Tolbert, Jr. says the group's beginnings go back to their parents. "Our parents wrote music together, played together and sang together," recounts Tolbert. "Six years ago we came together as a praise and worship team for a 3-night revival. We were planning to do the revival and that was it, but God had other plans," says Tolbert.  Before they knew it, they were practicing, writing and singing God's praises together.  Their undeniable chemistry yielded a musical bond called LIVRE'.
LIVRE' will be performing their captivating new worship ballad "AMAZING" at BET's MUSIC MATTERS April Showcase.  The Music Matters showcase will be Tuesday, April 8th at SOB's, 200 Varick St., New York.    Get to know the members of LIVRE' and why Music Matters to them!