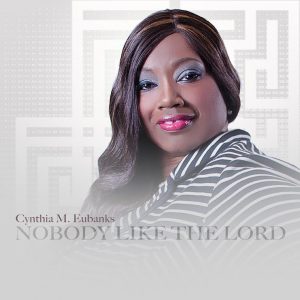 Have you ever called someone, hoping they would answer, but they were unavailable? Many of us are familiar with this and it happens on a daily basis, but there is one, who is always available and dependable and that is our Lord and Savior, Jesus Christ.
New Gospel artist, Cynthia M. Eubanks sings and gives praises to our Lord and Savior for always being there, whenever we call Him on her new single, "Nobody Like the Lord".
"There is nobody like my Jesus, nobody like the Lord, I searched all over looking for a friend, someone to talk to, someone who'd understand, no one to listen, but on God I can depend…." -Lyrics from Nobody like the Lord
If you are in need of encouragement or a reminder of who Jesus Christ is, listen to, "Nobody Like the Lord" today!
Listen today:
"Nobody Like the Lord" is an uptempo, hand clapping, traditional song, which will keep listeners moving and singing right along with Cynthia's powerful voice from beginning to end.