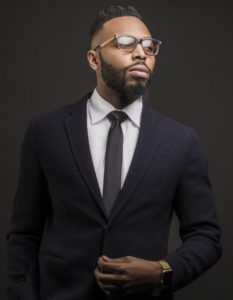 Tennessee has become a hub for exceptional artists, musicians and songwriters and a large number of them  have emerged from the city of Memphis. Memphis native Bart Orr is an emerging artist and producer who is widely known for his drum, keyboard and organ skills.  Bart's unique style and matchless charisma is carving the way for him to become one of the most sought after musicians, producers and musical directors!
The brilliancy of Bart Orr's acclaimed artistry at drums, keyboard and organ has widely recruited him into setting, sharpening and stylistically syncopating the tempo behind Shirley Caesar, Myron Butler, Vashawn Mitchell, CeCe Winans , Earnest Pugh, Leandria Johnson, Dorinda Clark Cole, The Full Gospel Baptist Mass Choir, Tasha Cobb-Leonard, Lisa Knowles & The Brown Singers and The Walls Group. The precision of his rhythmic articulation can be also be felt pulsating behind Kurt Carr, Jekalyn Carr and Timiney Figueroa.
Bart currently serves as the Musical Director of Brown Missionary Baptist Church in Southhaven, MS where his father, Dr. Bartholomew Orr is the Senior Pastor.  Brown Missionary Baptist Church is a thriving 12,000 member ministry with a 136 year history.   Bart desires to deliver a legacy of music that reaches across generational lines to impact the world!
Bart has also established a popular presence on social media.  Bart launched an internet challenge to musicians and singers – "The Twinkle Twinkle Little Star Challenge".  This challenge created an overwhelming response and excitement for musicians and singers all over the country.  Since this viral challenge, Bart's social media presence has grown and sparked more challenges and followers who groove and glean from his phenomenal artistry.
In addition to his growing popularity on social media, Bart has been nominated for two 2018 Sound Revolution Awards for Internet Break-Out Musician of the Year and Streaming Hit of the Year ("Gotta Keep It Pushin").  The Sound Revolution Awards were launched by multiple Grammy, Dove and Stellar Award winning artist Tasha Cobbs Leonard and her husband Kenneth Leonard in conjunction with their iLead Escape Conference which will be held August 1-4.  The Sound Revolution Awards voting is open to the public and includes musical and internet based categories: Young Gun of the Year, Music Director of the Year, Musician of the Year, Band of the Year and more.
Bart is now working to complete his debut solo EP –  BARTHOLOGY.  One of the collaborators on the album is Peter Cincotti.  Peter has performed at the world's most prestigious venues from Carnegie Hall toL'Olympia in Paris and collaborated with artists ranging from  Italian singer Andrea Bocelli to French DJ David Guetta.
"Thanks to Instagram I was able to link up with Peter and together we wrote two songs,"  Bart explains.  "After texting and several phone conversations, we finally met to record what we started on social media….Literally!! Two different worlds, two different approaches on music, but one sound. Can't wait for the world to hear this!!"
Bart defines "Barthology" as the study of Bart's truth.  And, "The Art of Bart" is quintessentially where skill matches charisma.  This dynamic young creative allows his skillful art to meet his life's truth through music and music fans will be able to experience the BARTHOLOGY album coming to digital music platforms this summer.