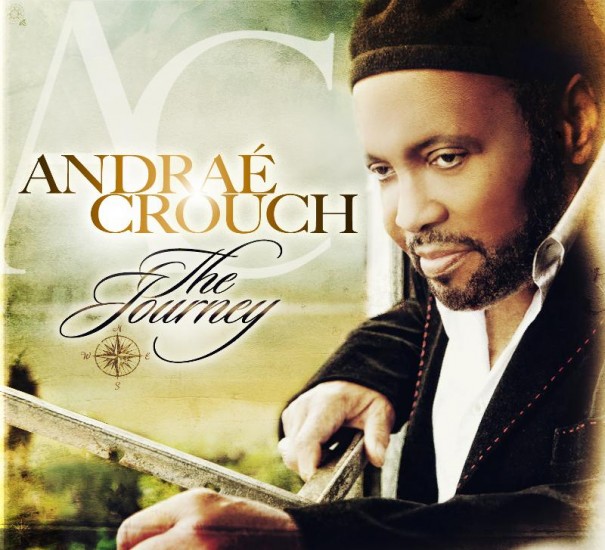 GRAMMY ® Award Winner and music legend Andraé Crouch releases his first CD in five years, THE JOURNEY featuring 15 new songs, through Riverphlo Entertainment and distributed by Universal Music Christian Group on September 27, 2011.
Crouch, whose legendary status has been solidified since his debut in 1960, has 18 solo albums under his belt, yet feels a special connection with the music on THE JOURNEY.
"The making of this CD along with my producer and arranger Luther "Mano" Hanes, "my son," was an incredible experience," said Crouch. "I cried, I danced, I laughed, I prayed, and I worshipped … and you're going to do the same. My prayer is that this CD will bring you into a deeper relationship with Jesus Christ.
Acclaimed musician, recording artist, songwriter, arranger, and producer, Crouch joined forces with Riverphlo Entertainment for the release of THE JOURNEY.  President and CEO Luther "Mano" Hanes an award-winning producer and songwriter launched Riverphlo Entertainment.  Hanes last teamed up with Crouch in 2005, producing Crouch's Mighty Wind album.  Hanes serves as the producer for this project, as well as sharing writing credit with Crouch.
"As a producer you dream of working with the true legends. I have had the ultimate honor in working with one of the greatest legends and songwriters in Gospel Music history, Pastor Andraé Crouch. It doesn't get any better than that," says Hanes. "As a songwriter, hands down, Andraé is the KING, Period! I have never ever experienced a God-given gift like Pastor Andraé Crouch."
The album boasts notable special guests including Kim Burrell, Take 6, Rance Allen, long time Crouch vocalist, Tata Vega, fellow legendary artists Chaka Khan and Sheila E, and Pastor Marvin Winans who appears on the new single "Let The Church Say Amen."