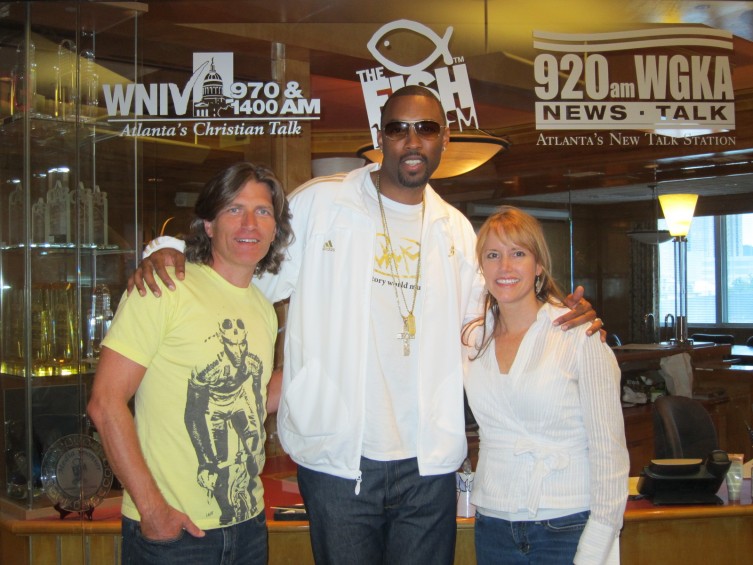 Left To Right: Kevin Avery, Montell Jordan, Taylor Scott
CCM Artist, Montell Jordan, started early Friday morning with a guest appearance at 7:45 am on Kevin & Taylor In The Morning on Atlanta's 104.7 The Fish.  Jordan did an interview with the morning co-hosts in support of Victory World Music's new single, "Shake Heaven."   The song is the title track of the new CD that will release September 20, 2011.   The project is being released through Victory World Music, which is a new division through Victory World Church.  Besides performing on the "Shake Heaven" album with the Victory World music team, Jordan oversaw the production of the project.
Jordan joined Victory World Church as worship leader in January 2011 after leaving a legendary career as one of the top R&B artists for ten years.  One of his former hit songs, "This Is How We Do It," is currently being aired on the nationally televised Pepsi commercials.  The song was #1 on the Billboard Hot 100 and Radio & Records Singles charts for an incredible seven weeks.