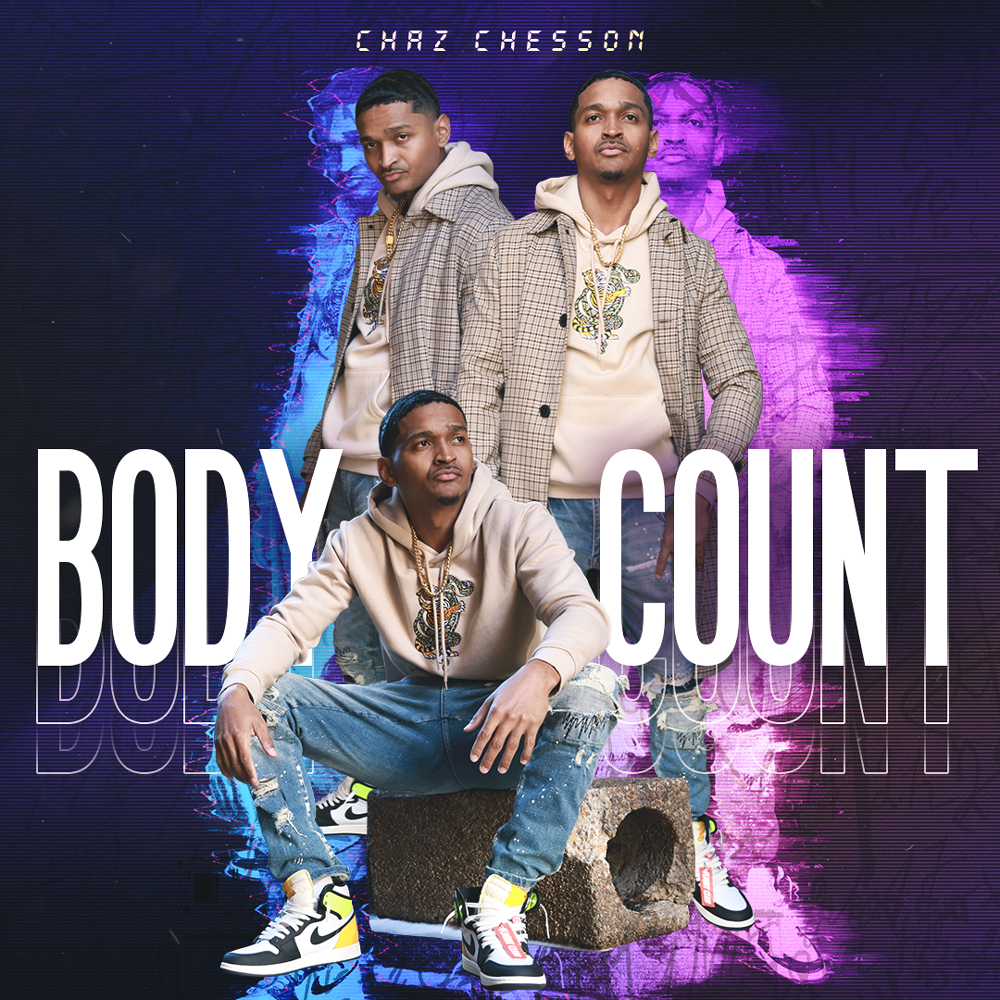 Mixed Bag Entertainment announced a new addition to its roster with the signing of viral sensation and Hip Hop rapper and influencer Chaz Chesson.  Chesson's debut project, Body Count is already creating a unique buzz on the streets and is available for pre order now.
Mixed Bag CEO Gary Crockett stated, "From the inception of the very first time that I heard Chaz, I have been awed by this young man's creativity and talent.  Its one thing to make music, but its something else to deliver music that is evocative and delivers a relevant and powerful message without pretense.  Chaz wants to be heard with what he has to say, and he delivers his message with common sense clarity and distinction.  He is fulfilling a call as a modern day prophet in the world in need of hope and inspiration.
Chaz is a gifted black man of Puerto Rican ethnicity on a mission to inspire someone to get to know Jesus with the streets serving as his pulpit of choice.   He takes his job seriously.  Hailing from the east coast, the story of his early life is similar to many of the youth of today.  His early days were filled with church and family, however the call of the streets seemed to captivate his attention and by age 14, he was a church drop out.  The allure of Hip Hop struck the right chord is his musical tapestry, as he felt a connection to the music.  Little did he realize that God would use that very music to draw him.  Chaz began to write poetry in his efforts to speak to God.  From there, he began to develop lyrical orose, conveying heart felt messages in a means of coping with life challenges and situations. He found his faith renewed and strengthened.  Chaz rededicated his life to God and offers his gifts to expand the kingdom of God on the earth.
In just a short time, Chaz has connected with an audience of loyal listeners via his viral videos on social media.  His fans uniquely represent a cross section of people from various walks of life.
His debut project for Mixed Bag Entertainment, Body Count,  offers a series of lyrical essays that speak to his life's story as it is being written. The instant grat track What If, is a poignant tribute to Chaz's brother, whose untimely death had a huge impact on Chaz and his very connected family and surrounding community. Body Count makes its official release on June 10th.
Track listing:
Feelings
Mob Times
Ignorant Ish
It's So Hard
T Plays It Cool
Sky's The Limit
Pound Cake
Flava In Ya Ear
Mask Off
10 Rock My World
Slippin
What If