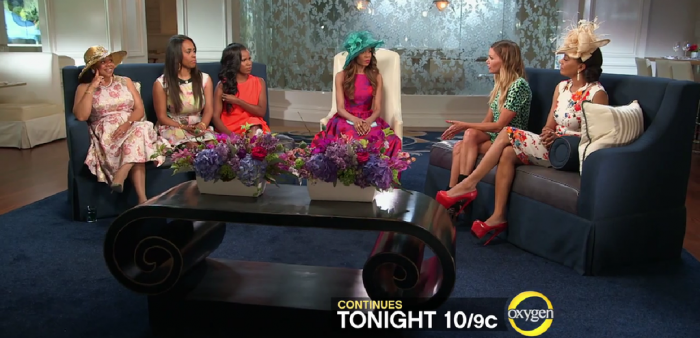 Grammy Award-winning Recording Artist and Mentor of Oxygen's new music-driven series "Fix My Choir", Michelle Williams, is back to host the ultimate "First Lady Tea". The TV special will feature wives of the "Preachers of L.A." cast members reflecting on their roles as a First Lady.
Last week Williams hosted a sit-down with the males cast members in the infamous 'mancave' to discuss last season's trials and tribulations. The First Ladies' special airs tonight at 10 pm EST on Oxygen, make sure you tune in to see the largest number of women ever allowed into a 'mancave' at one time!
Season 2 of "Preachers of L.A." premieres Wednesday, August 20th, on Oxygen.