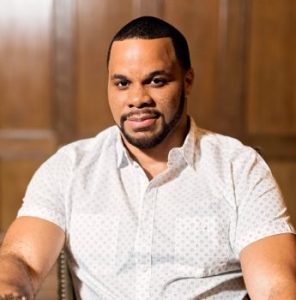 Grammy and Stellar Award nominated songwriter, singer and  worship leader Michael Bethany gathers a few friends together on Saturday, November 12th for a Night of Compassion benefit concert.  Joining Bethany for this night of music are Grammy nominated Motown Gospel recording artist Brian Courtney Wilson, worship leaders Niya Cotton, David Michael Wyatt and Gaye Arbuckle, CFNI Worship, comedian Jason Earle, radio personality Griff and others.
Proceeds from the concert will assist Sri Lanka's Sheperd's Heart Orphange as well as other Save Sri Lanka relief efforts.  Bethany first visited Sri Lanka in 2013 and the Lord placed a desire in his heart to impact the world through worship.  Bethany organized Global Worship Impact to take the music to the masses across the globe while partnering with missions and other outreach organizations.
Bethany is a Stellar Award nominated songwriter and two time BMI most performed songs award recipient for Fred Hammond's They That Wait and United Tenors' Here In Our Praise.  In addition to working with Hammond, he has collaborated with the likes of Marvin Sapp, Tamela Mann, Kirk Franklin and others.
Bethany continues to tour in support of the release of his Billboard Top 5 charting debut CD Yours Forever.  His radio single, God With Us continues to dominate the radio charts.