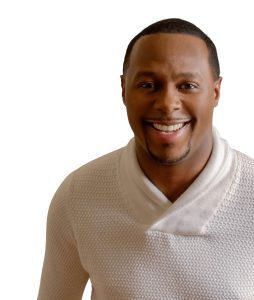 Interface Entertainment recording artist and international worship leader Micah Stampley will perform new music from his forthcoming album, To the King: Vertical Worship on The Word Network's Bishop Greg Davis' "A Night of Healing" show on Monday, April 25 at 8:00 p.m. ET. Other special guests include Bishop Williams Hudson III, Bishop Michael Pitts, and Dr. Mike Freeman.  To the King: Vertical Worship is scheduled for release on May 20, 2016 and marks Micah's eighth recording project to date. The CD was recorded live at Oasis Family Life Church in Dallas, Georgia (Pastor Anthony and Christina Murray).
Currently, the single, "Be Lifted" moves up to No. 19 on Billboard's Gospel National Airplay Top 30 Chart.  The new video "Be Lifted: LIVE," world premiered last week and has been serviced to broadcast and digital outlets worldwide. Micah's Vertical Worship Promotional tour continues to Jackson, MS (April 30th); Little Rock, AK (May 1st); Baton Rouge, LA (May 5th and 8th); Atlanta, GA (May 18th –May 21st); and Washington, DC (May 27th– May 29th). More dates will be added in the coming weeks.
In Micah's new EPK, he discusses the new album and how we were created for worship. With his new album, Micah's desire is for people to experience a vertical and intimate relationship with God.
ABOUT INTERFACE ENTERTAINMENT
Founded in 2006, Interface Entertainment, LLC is a cutting edge boutique music label and production company providing high-level expertise in the recording and entertainment industries. Interface Entertainment's primary mission and goal is to create, produce, and disseminate high-quality musical, film and television products for the enjoyment of audiences worldwide. In 2007, Interface Entertainment obtained the rights, holdings and copyrights from Levitical Records, LLC. Over the past ten years, Interface Entertainment and its subsidiaries have partnered with a wide and diverse group of companies, including list Motown Gospel, Dexterity Sounds, Central South Distribution, Universal Distribution, Music World Entertainment, Centric, Aspire Network, BET, ASCAP, BMI, National Religious Broadcasters, U.S. Department of Health and Human Services, Radio One, Clear Channel, Trinity Broadcasting Network, Word Network, Gospel Music Channel, and ESSENCE Festival.
Micah Stampley Talks About New Project:
YouTube Video of "Be Lifted":