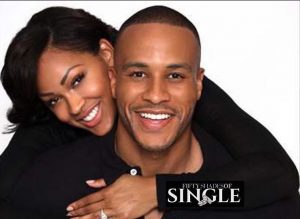 Hollywood actress Meagan Good and preacher-producer
DeVon Franklin are the latest speakers to join the list of panelists to be featured at "In the Wait," a popular annual singles conference hosted by The Lighthouse Church. The couple will share insights on finding love, courtship, celibacy and commitment based on their experiences and their bestselling new book, "The Wait."
Good and Franklin chose to refrain from sex during their courtship, resulting in a fruitful love and marriage. They hope that their story will be a positive cultural-conversation starter, and help others to live their God-given destiny.
"DeVon and Meagan are sharing life-changing messages and culturally relevant advice with men and women all over the country, and we are truly blessed that they will be speaking with our conference attendees this year," said Pastor Keion Henderson, founder of The Lighthouse Church. "If you want to know how sacrifice, replacing bad dating habits and allowing God to bring his vision for your life into fruition can help you find lasting love, then you won't want to miss what DeVon and Meagan have to say at this year's event."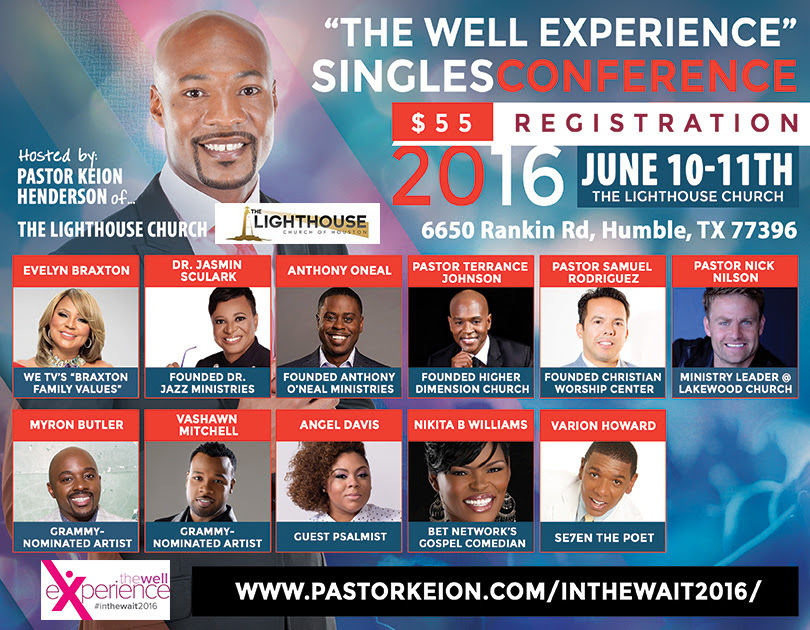 "In the Wait" will kick off on Thursday, June 9 at 7:00 p.m. with a VIP mixer featuring Christian comedian Nikita B., ChristianMingle and an evening of jazz and R&B. The conference will begin officially on Friday, June 10 at  10:00 a.m . with registration, vendors and makeovers by LAMIK Beauty. The noon session will feature Angel Davis, Anthony O'Neal, Evelyn Braxton (WE TV's "Braxton Family Values), ChristianMingle and Pastor Keion Henderson. The general session will begin at 6:00 p.m. featuring musical artist Vashawn Mitchell and Dr. Jasmine Scurlark.
On Saturday, June 11, registration begins at 8:00 a.m., and the conference resumes at9:00 a.m. The morning session will feature Angel Davis, and a "Real Talk" panel featuring Pastor Henderson, Nikita B., Nick Nilson, Pastor Terrance Johnson, 7thePoet and Kim Roxie. "The Wait" chat session featuring DeVon Franklin, Meagan Good, Pastor Henderson and Lady Henderson will follow. The conference will close with the noongeneral session featuring musical artist Myron Butler and Pastor Samuel Rodriguez.
In the Wait will take place at The Lighthouse Church located at 6650 Rankin Road, Humble, TX 77396. Vendor Opportunities are available. Online registration and ticketing is open and available at www.pastorkeion.com/inthewait2016