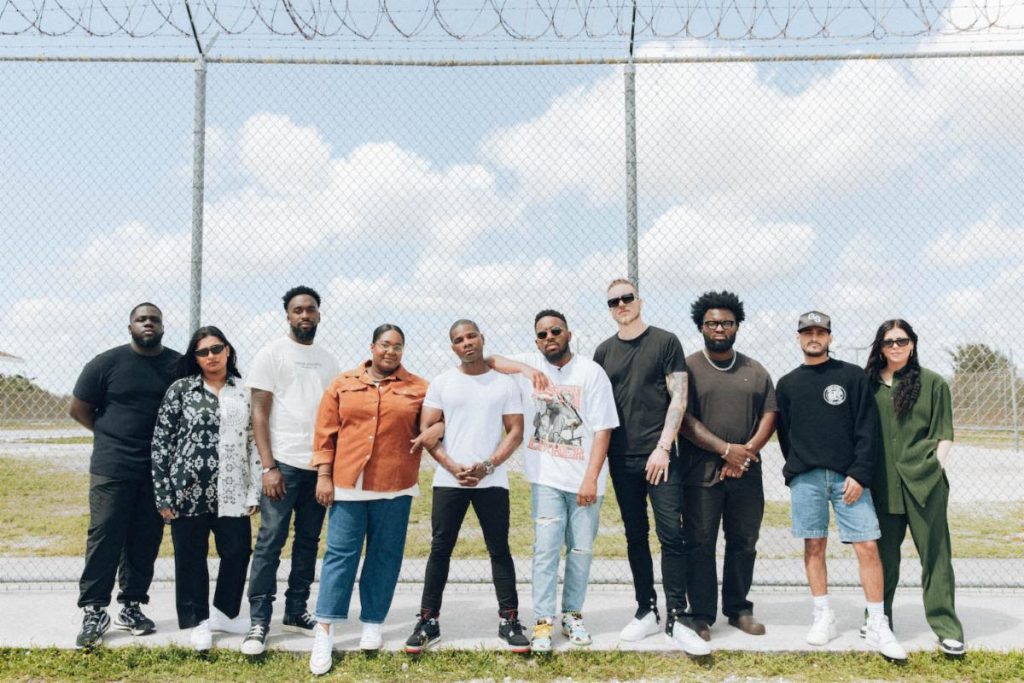 Congratulations to TRIBL Recording artist Maverick City Music, who has earned five nominations for the 65th Annual GRAMMY Awards. Maverick City Music earned nominations in both the Gospel and Contemporary Christian Categories – and double nods in Contemporary Christian Music Performance/Song (full list of nominations below).
In 2022, the group won Best Contemporary Christian Music Album at the 64th Annual GRAMMY Awards. At that show, Maverick City Music became the first in the genre in more than two decades to perform during the televised ceremony. Watch here.
"Today's nominations celebrate the genre blending collaborations from artists and musicians across inspirational music and beyond," says Stephanie Valcarcel, President of TRIBL Records. "We're honored to be a part of it and to continue pushing our music to new heights."
"Everything about this project broke the mold for what "success" is supposed to look and feel like. We recorded this record, Kingdom, with our dear brother Kirk Franklin, during one of the largest prison gatherings in American history. ?We decided to go behind bars to not just highlight the pain of mass incarceration, but to demonstrate God's love in a way that you don't see very often," shares Maverick City Music co-founders & GRAMMY award-winning producers and songwriters, Tony Brown and Jonathan 'JJ' Jay. "Of course we want to thank Kirk, our entire team, the staff and residents at Everglades correctional facility, Wardens Colon and Siegler, Tribl Records, and RCA Inspiration," they continue. "And, we have to thank all of our fans and supporters. To God be the glory."
The collective recently kicked off the second leg of their box-office record-shattering 'Kingdom Tour' with Kirk Franklin at a sold out Barclays Center in New York City. The trek, which has consistently appeared in the Top 10 on Pollstar's Live75 list, continues tonight (11.15) with a show in their hometown at State Farm Arena in Atlanta, GA, before heading to South Carolina, Florida and more to end the year.
Best Gospel Performance/Song
"Kingdom" – Maverick City Music & Kirk Franklin
Best Contemporary Christian Music Performance/Song
"Fear Is Not My Future" – Maverick City Music & Kirk Franklin
"God Really Loves Us (Radio Version)" – Crowder & Dante Bowe Featuring Maverick City Music
Best Gospel Album
Kingdom Book One (Deluxe) – Maverick City Music & Kirk Franklin
Best Contemporary Christian Music Album
Breathe – Maverick City Music
Kingdom Tour Dates:
Tues., Nov. 15 | State Farm Arena | Atlanta, GA
Wed., Nov. 16 | Bon Secours Wellness Arena | Greenville, SC
Thurs., Nov. 17 | Vyster Veterans Memorial Arena | Jacksonville, FL
Fri., Nov. 18 | FLA Live Arena | Sunrise, FL
Sun., Nov. 20 | UNO Lakefront Arena | New Orleans, LA
Tues., Nov. 22 | Moody Center | Austin, TX
Maverick City Music is managed by Undivided Entertainment, which is led by Norman Gyamfi and Walter Thomas. The collective's team includes Anthony Brown, Jonathan Jay, Chandler Moore, Naomi Raine, Brandon Lake and Maryanne George, and their label home is Tribl Records, where day-to-day contacts for the group are Leonard Brooks and Stephanie Valcarcel.
The 2023 GRAMMYs, officially known as the 65th GRAMMY Awards, will air live on Sunday, Feb. 5, from Los Angeles' Crypto.com Arena, and it will broadcast live on the CBS Television Network and stream live and on-demand on Paramount+ at 8-11:30 p.m. ET / 5-8:30 p.m. PT+.