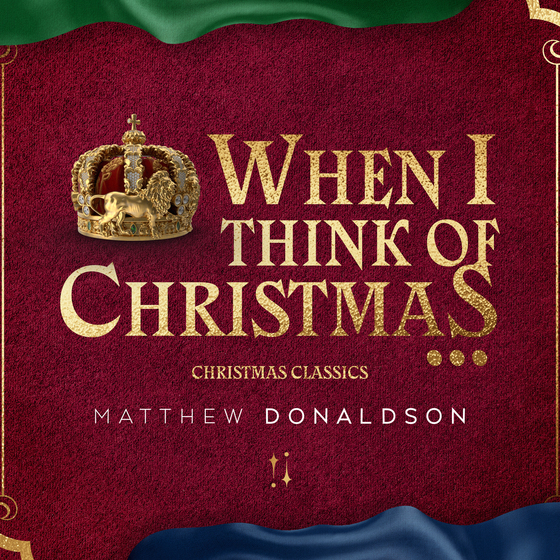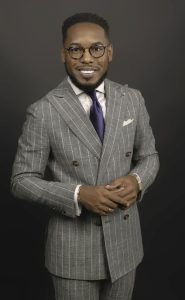 Matthew A. Donaldson is a minister, psalmist, and recording artist committed to his role to set, maintain and protect the atmosphere of praise and worship.  Matthew has purposefully navigated sacred spaces for the past sixteen years as a worship leader and choir director.  He currently serves as Minister of Music at the Liberal Trinity Church of God in Christ in Jackson, MS,  as assistant Director of Worship Arts at the Jackson Revival Center Church, and as a leader within the quorum of directors of the International Music Department of the Church of God in Christ, Inc.
Matthew's Gospel music career took flight with his first two singles in 2016 – "You Can Depend On Me" and "Been So Good" featuring Paul Porter.  Matthew has continued to develop his craft and has released a new EP for the holidays WHEN I THINK OF CHRISTMAS.
WHEN I THINK OF CHRISTMAS is a two-song EP of the best-loved classic holiday hymns.  "Jesus, What A Wonderful Child" is an edifying rendition that Matthew delivers in his soulful tenor flair.  "O Come Let Us Adore Him" is a beautifully crafted ceremonial interpretation of one of this seasons most famous sacred holiday songs.
Listen To "Jesus, What A Wonderful Child"
"When I think of Christmas, I think of festive light shows, hot chocolate, and family gatherings, but most importantly, I remember those classic Christmas programs where we sang about Jesus and made him the central focus," Matthew shares. "My goal is simply to leave that nostalgic warmth on your mind and reverent worship in your heart with Jesus at the center of it all!"
WHEN I THINK OF CHRISTMAS EP is available now on all digital music outlets.  Find out more about Matthew Donaldson – the minister, the psalmist, and the artist by visiting https://madonaldson.com.