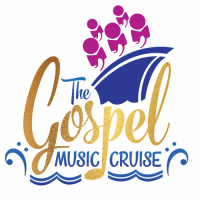 Entertainment Cruise Productions, LLC, the world leader in live entertainment at sea, announces the debut of The Gospel Music Cruise, a full-ship charter featuring a superstar lineup of gospel artists so spectacular that they share more than 30 Grammy® Awards, over 60 Grammy® Award nominations, several BET Artist of the Year honors, countless Dove Awards and four places in the International Gospel Music Hall of Fame between them.  The most highly acclaimed and recognized gospel artists in the world will come together for one unprecedented week of uplifting and inspirational concerts, including Kirk Franklin (7 Grammys®), Yolanda Adams (4 Grammys®), Fred Hammond (1 Grammy® and 15 Nominations), Shirley Caesar (11 Grammys®), Tye Tribbett (2 Grammys®), Marvin Sapp (2 time BET Best Gospel Artist) and Take 6 (8 Grammys® and 16 Nominations).  Grammy® Winners Kirk Whalum and Regina Belle will also perform onboard as well as serve as special event hosts for guests throughout the voyage.  The cruise will also feature comedian Alonzo Bodden and dance band DW3, with additional performers to be added shortly. The Gospel Music Cruise will sail from March 6 through 13, 2016 departing from Ft Lauderdale, FL and traveling to the glittering Caribbean islands of Grand Turk, Puerto Rico (San Juan), Tortola and Half Moon Cay.
"For the past 15 years, Entertainment Cruise Productions has produced music cruises of all genres," explains Michael Lazaroff, Executive Director of Entertainment Cruise Productions, LLC.  "But whether the cruise features 'straight ahead'  jazz, 'smooth' jazz, country music, rock and roll, Elvis, R & B or Celtic songs, each of its over 50 cruises have featured a gospel show on the first or second morning of the cruise.  The celebration of gospel music is one of the most popular aspects of an Entertainment Cruise Production cruise, so it should not be a surprise that the first ever sailing of The Gospel Music Cruise is being produced by ECP.  We thought it was time to dedicate a cruise to this most American form of music and we are thrilled that Kirk Whalum, Kirk Franklin, Yolanda Adams and so many other top stars will be joining us for this amazing event that truly is from the heart of Entertainment Cruise Productions."
"I have been a part of at least a dozen sailings produced by Entertainment Cruise Productions and have either led or contributed to a gospel music show on each cruise," adds Kirk Whalum. "I am both honored and humbled to be in charge of the first ever full ship charter dedicated to gospel music.  It is a task and a responsibility that I will embrace with my heart."
In addition to the unrivaled gospel music talent, the cruise will feature daily spiritual and enlightening events as well as a vast array of activities that customarily are included in an Entertainment Cruise Productions cruise that entertain, uplift and bring guests and performers together.  Cabin prices begin at $1700 per person and include admission to all major concerts, all gourmet meals, 24 hour room service and invitations to daily events and parties.