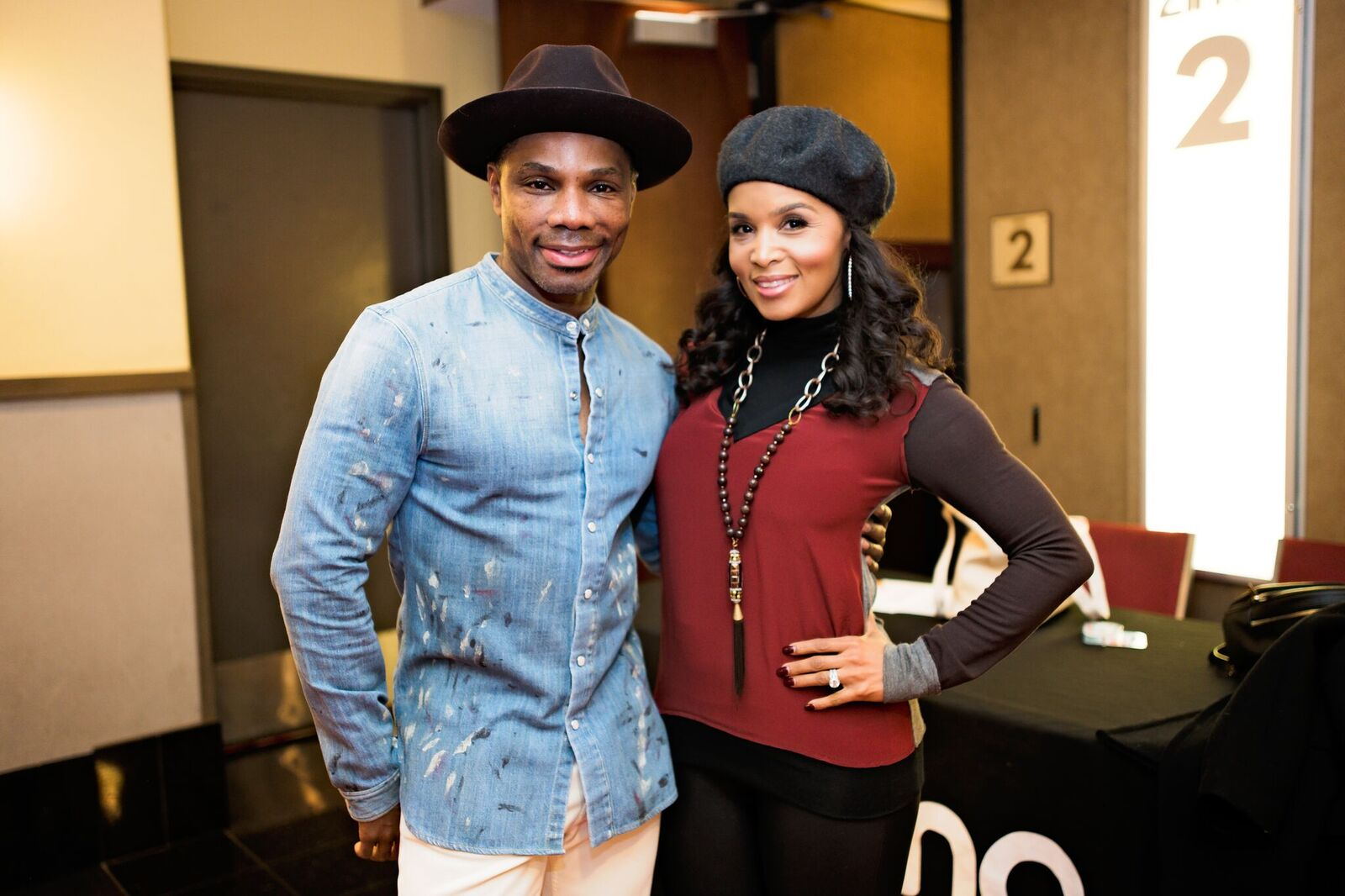 Grammy and BET award-winning artist Kirk Franklin hosted a private advance screening of MGM's upcoming feature film "Creed II" at AMC Northpark, on Sunday evening, November 18th.  The screening was attended by Franklin's closest family and friends, gospel leaders, and community influencers such as Lady Jade, Bryan Carter, Tim Brown, Trip Lee, and Rocket Ismail.
According to Franklin, "Creed II is a film that touches on life choices. From family, friends to fights – we see an amazing story play out on the screen."
The movie, which premieres in theaters across the country this Wednesday, November 21, is the latest film in the Rocky saga, and a sequel to the 2015 blockbuster film "Creed."  Dolph Lundgren ("The Expendables") and boxer Florian Munteanu join the returning all-star cast of Michael B. Jordan, Sylvester Stallone, Tessa Thompson, and Phylicia Rashad.
CAST INTERVIEWS WITH uGospel's Own Khalif M. Townes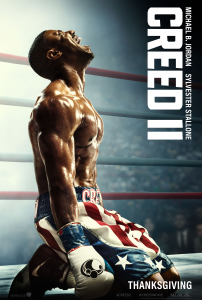 MORE ON CREED II:
From Metro Goldwyn Mayer Pictures and Warner Bros. Pictures and Chartoff Winkler Productions comes Creed II, with Michael B. Jordan, three-time Academy Award nominee Sylvester Stallone, and Tessa Thompson reprising their leading roles in the next chapter of the Adonis Creed story, which follows the young boxer's life inside and outside of the ring as he deals with newfound fame, family, his father's legacy, and his continuing quest to become a champion.
Since arriving in Philadelphia from California three years ago to train with retired former heavyweight champion Rocky Balboa (Stallone), Adonis (Jordan) has found love and success. Under his mentor, coach, and "uncle" Rocky's tutelage, Adonis has risen quickly in the professional boxing world as a heavyweight title contender. He and his longtime love, Bianca (Thompson), the beautiful and talented singer-songwriter who is a rising music star in her own right, are now ready to make a commitment and start a family. His adoptive mother, Mary Anne Creed (Phylicia Rashad), who had hoped Adonis would not follow in the footsteps of his father, has accepted his choice, recognizing in her son the talent and passion that made her late husband one of boxing's greatest champions.
Adonis should be on top of the world — but instead, he's struggling to reconcile the doubt he feels on the inside with the acceptance and adulation he's receiving from the world. As the illegitimate son of former heavyweight champion Apollo Creed — who died in the ring before he was born — Adonis is grappling with his legacy and life in the celebrity spotlight. Despite his success, Adonis is afraid of not living up to expectations, especially his own. He questions his abilities, and wonders if he's fought the best and is worthy of being a champion.
It's not long before an opponent steps forward who forces Adonis to confront his doubts and answer those questions: a young, undefeated heavyweight contender, Viktor Drago (Florian "Big Nasty" Munteanu) — son of Ivan Drago (Dolph Lundgren), the Russian boxer who killed Apollo in the ring three decades earlier — publicly challenges Adonis for what the boxing world labels a historic next-generation "Creed vs. Drago" showdown.
For Adonis, who wants to avenge his father's death, taking on Drago's son in a hyped-up title bout is more than just a fight. But for Rocky, who fears that history will repeat itself if these vengeance-seeking sons square-off, there's much more to lose than just a title.
Also reprising their roles from Creed is Harris as Tony "Little Duke" Burton and real-life professional boxer former light heavyweight champion Andre Ward as boxer Danny "Stuntman" Wheeler. Dolph Lundgren, who portrayed Russian boxer Ivan Drago in Rocky IV, returns in that iconic role and Russell Hornsby joins the cast as boxing promoter Buddy Marcelle. Making his memorable film debut is Florian "Big Nasty" Munteanu as Viktor Drago.
Award-winning filmmaker Steven Caple Jr. (The Land) directs from an original story and screenplay written by Juel Taylor and Sylvester Stallone, story by Sascha Penn and Cheo Hodari Coker, based on characters created by Sylvester Stallone. Ryan Coogler, who co-wrote and directed Creed, returns as an executive producer alongside Michael B. Jordan and Guy Riedel. The film is produced by Irwin Winkler, Charles Winkler, William Chartoff, David Winkler, Kevin King-Templeton, and Sylvester Stallone.
Collaborating with Caple behind-the-scenes is a creative team led by director of photography Kramer Morgenthau (Thor: The Dark World, Game of Thrones); production designer Franco-Giacomo Carbone (The Expendables, Rambo); costume designer Lizz Wolf (A Single Man, Dreamgirls); art director Jesse Rosenthal (Black Panther, Trumbo); fight coordinator Danny Hernandez (Avengers: Infinity War, The Fate of the Furious); technical boxing advisor Robert Sale (Grudge Match, Ali); special effects coordinator Patrick "Squares" White (Baby Driver, Deepwater Horizon); and VFX producer Crystal Dowd (Straight Outta Compton; Pitch Perfect 2).
In the tradition of previous Creed and Rocky films, rounding out the cast are familiar faces from the sports media and boxing world, including referee Kenny Bayless, ring announcer Michael Buffer, and commentators Max Kellerman, Jim Lampley and Roy Jones, Jr. Real-life boxing coaches Robert Sale and Patrice "Boogie" Harris work the corners, and Jacob "Stitch" Duran, a legendary cut man in the fight world, returns to his role as "Stitch."