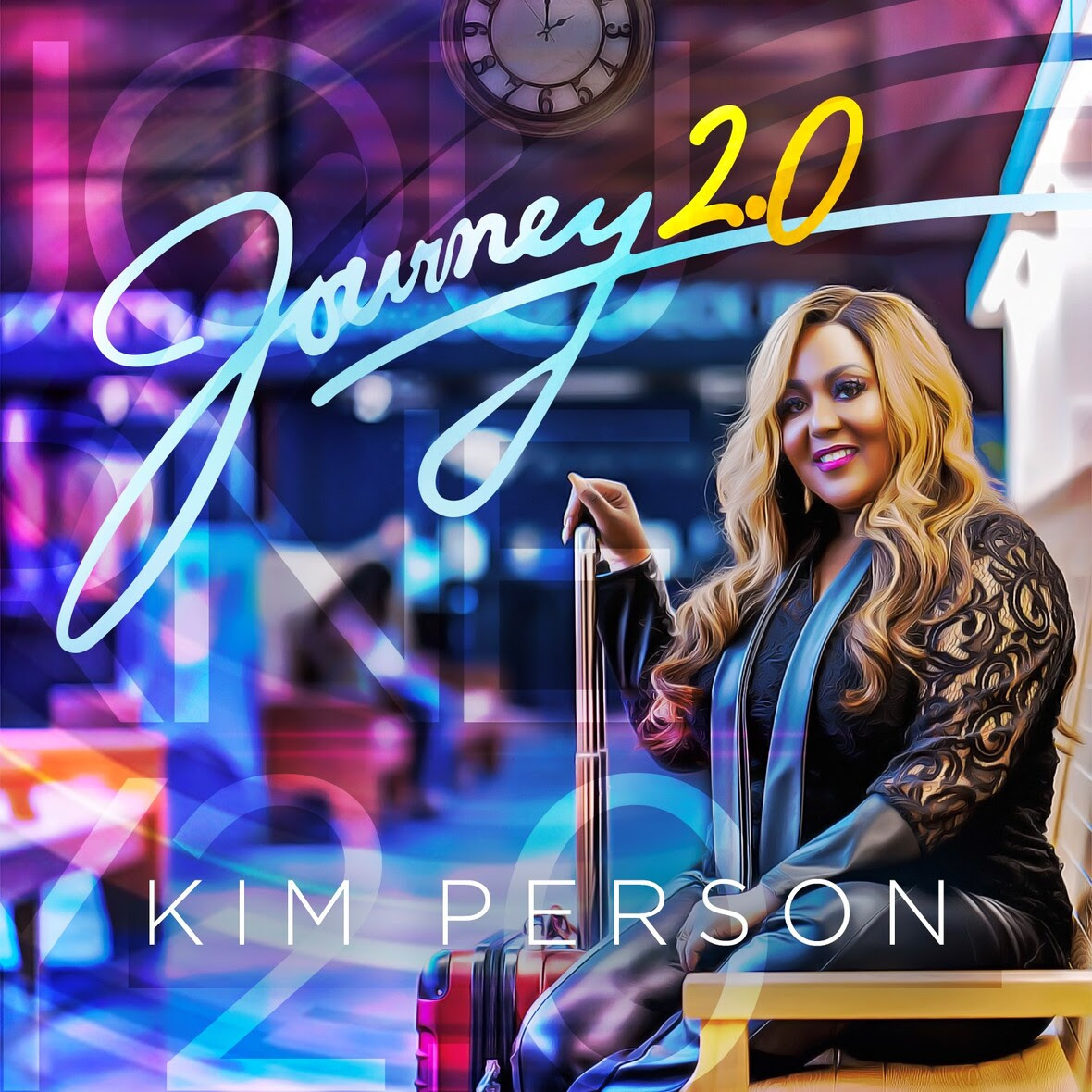 Two-time Stellar Award nominated powerhouse vocalist Kim Person current project The Journey 2.0 [EP] lands at the No. 49 position on Billboard 2021 Year-End Top Gospel Album chart. Released on October 21, 2021, the 5-song EP also celebrates 7 straight weeks on the Top 30 on Billboard's Top Gospel Album chart and peaking at No. 7.
A native of Raleigh, North Carolina, The Journey 2.0 EP embraces the process of growth and acknowledges the voyage toward fully living a faith-led life. Featuring her latest single, "Wonderful," which is produced by Phillip Bryant (Tasha Cobbs Leonard, JJ Hairston), Person invites listeners into a space, reminiscent of a warm hug at a family gathering. She credits the source of inspiration, her late grandmother, who used to sing a rendition of "Wonderful." Infused with a new twist, Person provides her unmatched richness of tone to groovy-celebratory beat, blending the perfect arrangement to evangelize the gospel while connecting with the heart of the listeners, those who are truly seeking something wonderful.
Journey 2.0 EP is the follow-up to her May 2019 full-length album The Journey, which peaked at No. 2 on the Top Gospel Albums chart, No. 8 on the Top Gospel Consumption Album chart and spent over 25 weeks in the Top 20 on the same chart. In 2020, the project earned her two Stellar Gospel Music Award nominations for New Artist of the Year and Contemporary Female Vocalist of the Year.