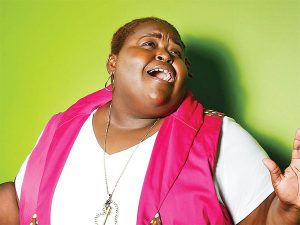 Last night here in Philadelphia PA, Yesha Ministries hosted a viewing party in support of Philly's own Kefia Rollerson. The night was filled with nothing but support and Love for Rollerson. As everyone was watching Sunday's Best, you would find Rollerson walking around talking to each and every person in the room Thanking them for the support and for showing her so much Love.
Right before the airing of the show, There were performances by Tyler Little and Venold "Junior" Johnson. Both little and Johnson were also greeting everyone and Thanking them for the support they received and stated that even with them not making it to the finals, we all are family.
Directly after the announcing of the Winner, uGospel.com did the first official interview with Rollerson. She reviled to us that a Tour is in the works with her and Tasha Page-Lockhart are working on a tour. and the first date will be This Month. Watch Video below.