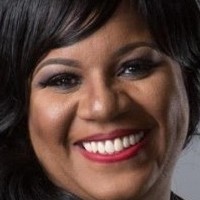 A who's who of the gospel music world is coming together to celebrate the 25th anniversary of veteran radio personality and broadcast executive Cheryl Jackson (the midday hostess at Praise 104.1 in Washington, D.C. and Praise 106.1 in Baltimore, MD) for "Cheryl Jackson's 25th Anniversary Celebration Concert" on Saturday, June 20, 2015 @ 6:00 PM at Ebenezer A.M.E. Church, 7707 Allentown Road, Fort Washington, MD 20744.
Grammy Award winning gospel music icon Karen Clark Sheard, who has influenced a generation of singers ranging from Mariah Carey to Faith Evans, will headline the big show. Grammy Award nominated artist Vashawn Mitchell (best-known for his 2010 #1 radio smash "Nobody Greater") will host the program that features performances from luminaries such as J.J. Hairston of Youthful Praise, Anthony Brown & Group therAPy, Dottie Jones, Bruce Parham, Phillip Carter & Sounds of Victory, Darius Brooks, Eddie Ballard, Joshua Copeland, Tonisha Harris and Charles Butler & Trinity.
Jackson's been a popular voice in the DMV gospel music community since she launched her career in June 1990 at WDIH 90.3 FM in Salisbury, MD. Her pastor the late Elder Ricky McCrimmons got Jackson's radio demo tape into the hands of Radio One founder Cathy Hughes who ended up hiring Jackson for Radio One's WWIN gospel station in Baltimore. Later, Jackson moved to the 50,000 watt Heaven 1580 AM station in Lanham, MD first as an announcer but eventually worked her way up to program director where she was instrumental in breaking Christian Hip Hop artists and was also one of the first program directors to introduce an urban inspirational format that featured inspiring songs by the likes of R. Kelly and Whitney Houston alongside the popular gospel acts of the day. Since 2010, Jackson has fluctuated between afternoon drive and midday host on Radio One's Praise 104.1 station where she is a consistent ratings winner. On May 4th Jackson became the new voice for sister station Praise 106.1 FM in Baltimore, MD – the Charm City's first FM gospel station.