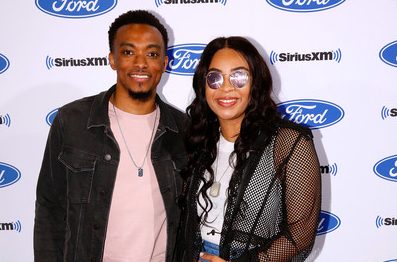 Today on Morning Inspirations with La'Salle, Don Jackson, President/CEO and Bishop Paul S. Morton Joined us on a call to talk about the 35th Annual Stellar Awards. During the Call, Don Jackson let us know that the 35th Annual Stellar Awards will be Hosted by Jonathan McReynolds & Koryn Hawthorne. They are the youngest host in Stellar Awards History.
CHECK OUT FULL INTERVIEW: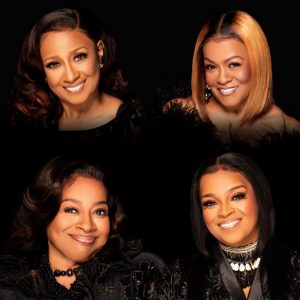 The Stellar Awards will take place again in Las Vegas at The Orleans Arena Friday, March 27th, 2020. Tickets are on Sale now at Ticketmaster.com.
This Year, The Stellar Awards will Honor the Clark Sisters with the James Clevland Lifetime Achevement Award! The Clark Sisters (Karen Clark Sheard, Dorinda Clark Cole, Twinkie Clark & Jacky Clark Chisholm) – they have performed together on 3 Stellar Awards broadcasts; Collectively, they have received 15 Stellar Awards in addition to being honored as the Thomas Dorsey Most Notable Achievement Recipients in 2007.
Highlight of Top Nominees:
Full List of Nominees Click Here
Donald Lawrence presents the Tri-City Singers – 9 Nominations
Categories: Artist of the Year, Song of the Year, Album of the Year, Choir of the Year, Producer of the Year, Contemporary Male Vocalist of the Year, Contemporary Album of the Year, Urban Inspirational Single or Performance of the Year, & Contemporary Choir of the Year,
Kirk Franklin – 8 Nominations
Categories: Artist of the Year, Song of the Year, Male Vocalist of the Year, Album of the Year, Producer of the Year, Contemporary Male Vocalist of the Year, Contemporary Album of the Year, & Urban/Inspirational Single or Performance of the Year
Tasha Cobbs Leonard – 7 Nominations
Categories: Artist of the Year, Song of the Year, Albertina Walker Female Vocalist of the Year, Album of the Year, Contemporary Female Vocalist of the Year, Contemporary Album of the Year & Praise and Worship Album of the Year
JJ Hairston – 7 Nominations
Categories: Artist of the Year, Male Vocalist of the Year, Album of the Year, Choir of the Year, Contemporary Album of the Year, Contemporary Choir of the Year & Praise and Worship Album of the Year
Bishop Paul S. Morton – 6 Nominations
Categories: Choir of the Year, Traditional Male Vocalist of the Year, Traditional Album of the Year, Traditional Choir of the Year, Special Event Album of the Year & Praise and Worship Album of the Year
John P. Kee – 5 Nominations
Categories: Choir of the Year, Producer of the Year, Traditional Male Vocalist of the Year, Traditional Album of the Year & Traditional Choir of the Year
Kurt Carr & The Kurt Carr Singers – 4 Nominations
Categories: Duo/Chorus Group of the Year, Traditional Duo/Chorus Group of the Year, Traditional Male Vocalist of the Year, Traditional Album of the Year
William Murphy – 4 Nominations
Categories: Male Vocalist of the Year, Producer of the Year, Contemporary Male Vocalist of the Year & Praise & Worship Album of the Year
Pastor Mike Jr.- 4 Nominations
Categories: Song of the Year, New Artist of the Year, Urban/Inspirational Single or Performance of the Year & Rap/Hip Hop Gospel Album of the Year
Maranda Curtis– 3 Nominations
Categories: Albertina Walker Female Vocalist of the Year, Traditional Female Vocalist of the Year & Special Event Album of the Year
Fresh Start Worship – 3 Nominations
Categories: Duo/Chorus Group of the Year, New Artist of the Year & Contemporary Duo/Chorus Group of the Year
Le'Andria Johnson – 2 Nominations
Categories: Albertina Walker Female Vocalist of the Year & Traditional Female Vocalist of the Year
Jekalyn Carr – 2 Nominations
Categories: Albertina Walker Female Vocalist of the Year & Traditional Female Vocalist of the Year
The Walls Group – 2 Nominations
Categories: Duo/Chorus Group of the Year & Contemporary Duo/Chorus Group of the Year
Todd Dulaney – 2 Nominations
Categories: Male Vocalist of the Year & Contemporary Male Vocalist of the Year
Kim Person – 2 Nominations
Categroies: New Artist of The Year & Contemporary Female Vocalist of the Year
Jerard & Jovaun – 2 Nominations
Categories: New Artist of the Year & Contemporary Duo/Chorus Group of the Year
FULL LIST OF ALL NOMINEES CAN BE FOUND HERE: