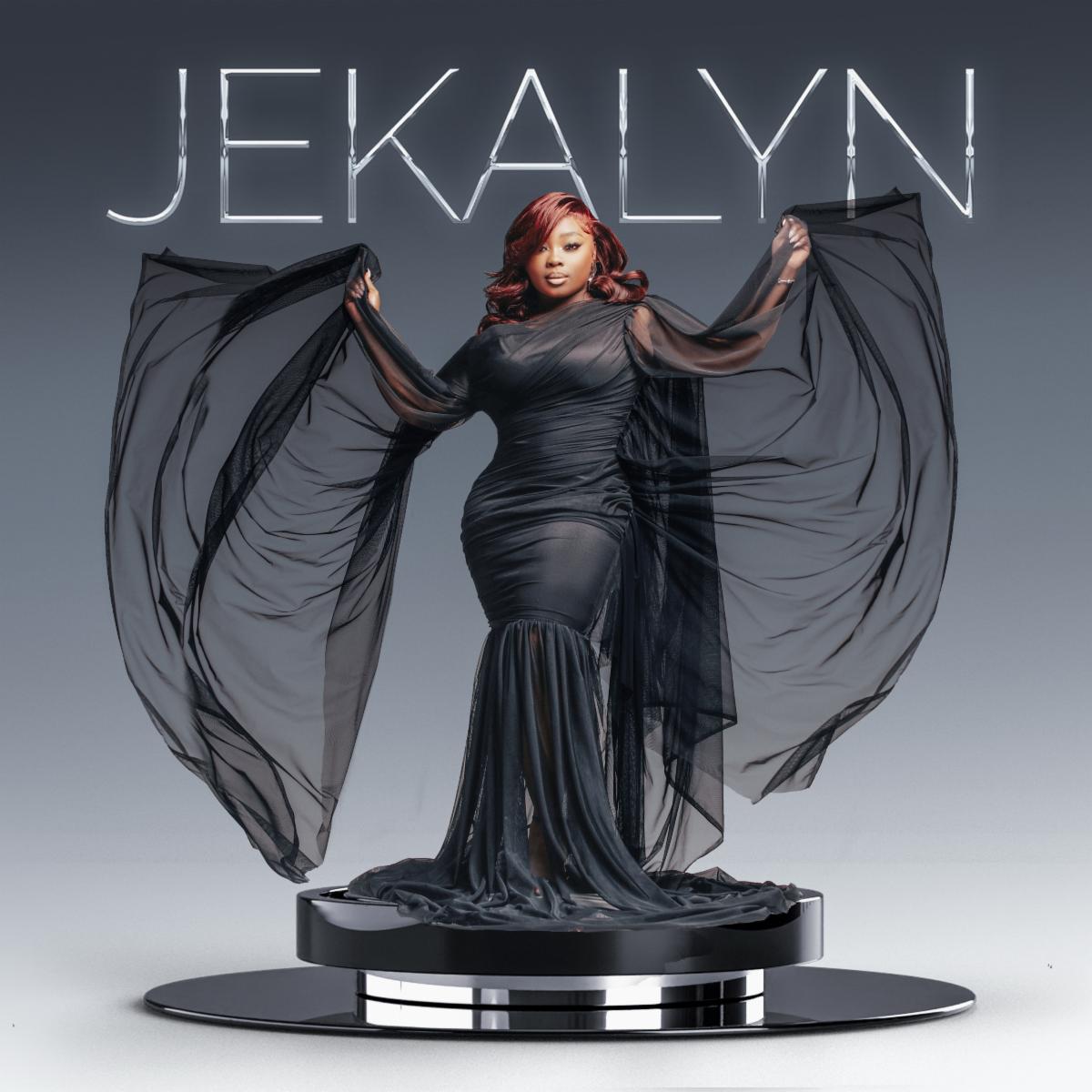 GRAMMY® nominated and Stellar Award winning Jekalyn Carr announces her new self-titled album, JEKALYN, due via WayNorth Music. JEKALYN is preceded by the Billboard Gospel National Airplay #1 single, "I Believe God," and is due in stores and online Friday, October 20, 2023.
JEKALYN, is full of inspiration, faith filled messages, encouragement, empowerment with each lyric bringing excitement, freedom, and restoration into the listeners atmosphere. Jekalyn Carr delivers a timeless album that shows maturity and defines the elevation of Jekalyn's faith that has inspired people for years and, as it will continue for years to come. The self-titled, JEKALYN, marks Carr's first-full release in four years.
Currently, Carr is currently nominated for a 54th GMA Dove Award for Contemporary Gospel Recorded Song of the Year with her collaboration "New Day" (Word Entertainment) with Blanca.
Carr starred in the Universal Pictures' Will Packer produced film, PRAISE THIS, as "KiKi." Carr received rave reviews for providing comic relief as her portrayal as the ghetto-fabulous choir member. Jekalyn Carr continues to expand her brand with offerings under her-all new, JEKALYN BEAUTY, collection. Jekalyn Carr can also be heard during the midday on Radio One's Atlanta affiliate Praise 102.5 as the host of her radio show "Jekalyn Carr Family Affair Show" which airs Monday-Friday 10am-3pm EST.
Follow Jekalyn Carr on social media using the handle @JekalynCarr, visiting Facebook and on her website at: IAMJekalynCarr.com.
About Jekalyn Carr:
In such a short period, Carr has achieved what many adults strive to achieve throughout their lives and still never manage to accomplish. She is an award winning artist. Jekalyn has spent half a decade on top of the charts as a top-selling independent recording artist with ten Billboard No.1's including six No.1 radio singles, two No.1 albums, two No.1 digital singles, and seven Top 10 songs. In her career, she's garnered four GRAMMY® Award nominations, two Billboard Music Award nominations, millions of lifetime global streams, and on YouTube, she has surpassed 100 million views. Her 1.5 million social media followers often go to her for a positive voice during rough times. She was recently inducted into the Women's Songwriters Hall of Fame, and was named one of EBONY Magazine's 'Power 100' in 2014 as one of the Most Influential People in the World and ranked No. 23 on Billboard's Top Gospel Artist of the 2010s according to the All Decade-end Charts.