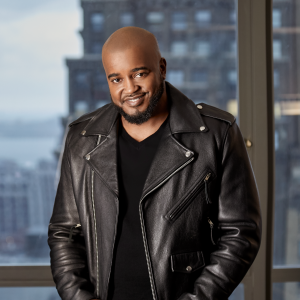 Chart-topping recording artist Jason Nelson creates a vital album with his signature gifts of song that fans love, with the release of his latest album The Answer (RCA Inspiration), out now.  From his opening track performance of the unforgettable Andraé Crouch song, "Jesus Is The Answer," to the closing song, "The Answer," Jason Nelson produces a motivating blueprint to bring messages of hope, strength, and comfort, in navigating through life's unpredictable journey, any pain, or uncertain times.
With faith in God's everlasting love and power to provide constant guidance and protection, the album's fourteen tracks fuel listeners with the invigorating energy of live worship, in a combination of songs performed live to a packed crowd as well as studio tracks.  Led by the live hit single "Forever," and songs such as "You've Got Me" (feat. Maranda Curtis), "Never Go A Day," "In the Room," "Captured My Heart," "Faith For That" (feat. Jonathan Nelson), and more, Jason Nelson continues to unveil and celebrate the gifts of Jesus, as the source to turn to for any need.
Marking the Stellar Award-winning hit maker's fifth solo album, after his acclaimed releases of Jesus Revealed, Shifting the Atmosphere, Place of Worship, and I Shall Live, Nelson has recorded The Answer to be a source of blessing. He says, "Sometimes people express concern about how they will manage what's happening in their lives. Does it mean God isn't with me, or do I trust that God is sovereign? He is the answer. That's the purpose of this album, to share this story and inspire others."
Jason Nelson will hit the road celebrating the release of The Answer, commencing with an album celebration concert on the evening of May 18th, at the church he pastors and the place where he first recorded the live songs on this album – The Tabernacle at Greater Bethlehem Temple, in Baltimore, MD.  Nelson will continue to make appearances across the country through Spring and Summer, including stops in Georgia, Illinois, Virginia, Michigan, Indianapolis, Florida, New York, and more.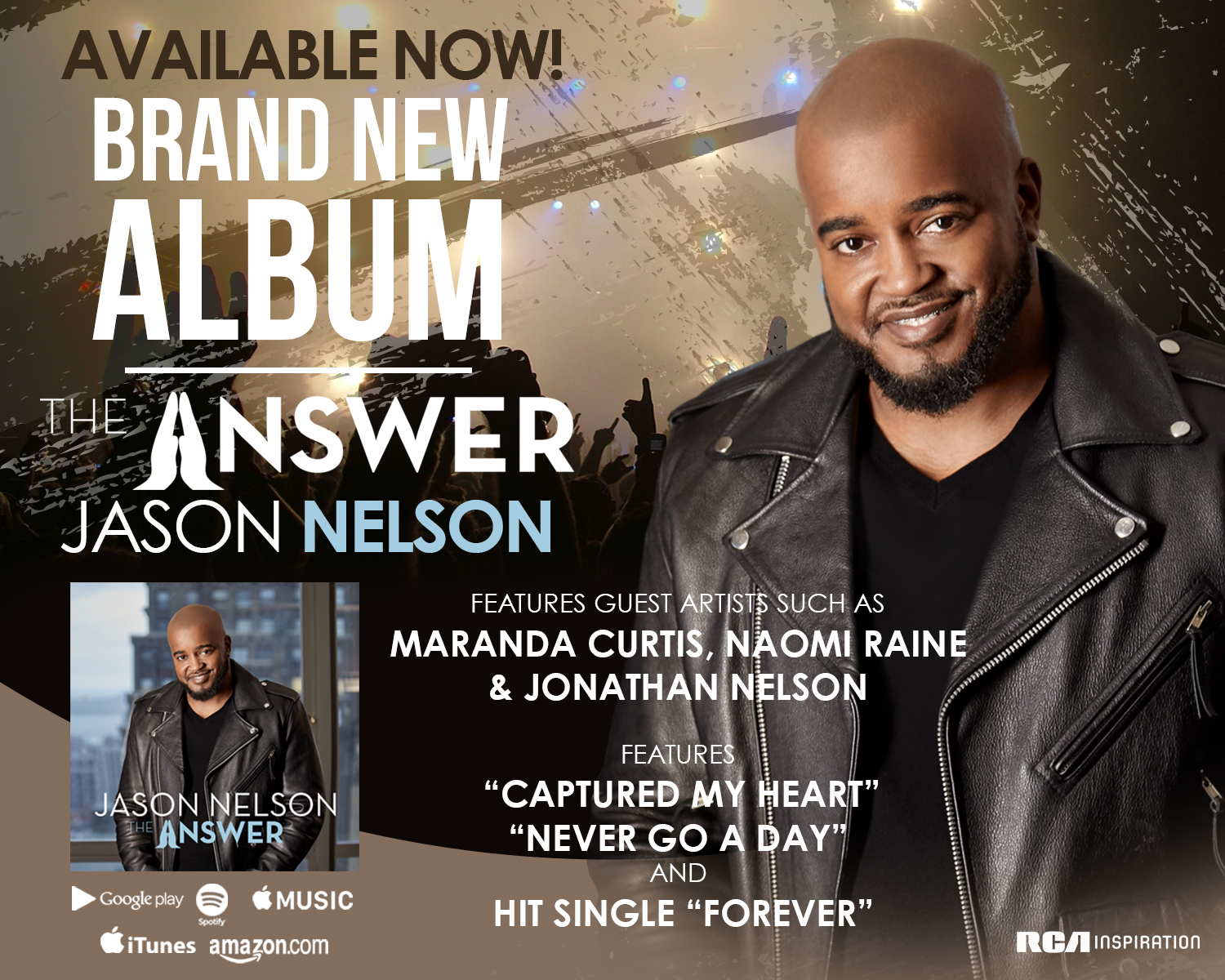 Jason Nelson, The Answer is available now:
All Providers – www.smarturl.it/JNelsonTA-All
Apple – www.smarturl.it/JNelsonTA
iTunes – www.smarturl.it/JNelsonTA-I
Amazon – www.smarturl.it/JNelsonTA-A
Jason Nelson, The Answer Track List:
Jesus Is The Answer (For The World Today)
Captured My Heart
Never Go A Day
Lord of All
Forever
Help Me (feat. Naomi Raine)
Stripes
In The Room
You've Got Me
You've Got Me (Reprise) (feat. Maranda Curtis)
All Of Me
He Touched Me
Faith For That (feat. Jonathan Nelson)
The Answer