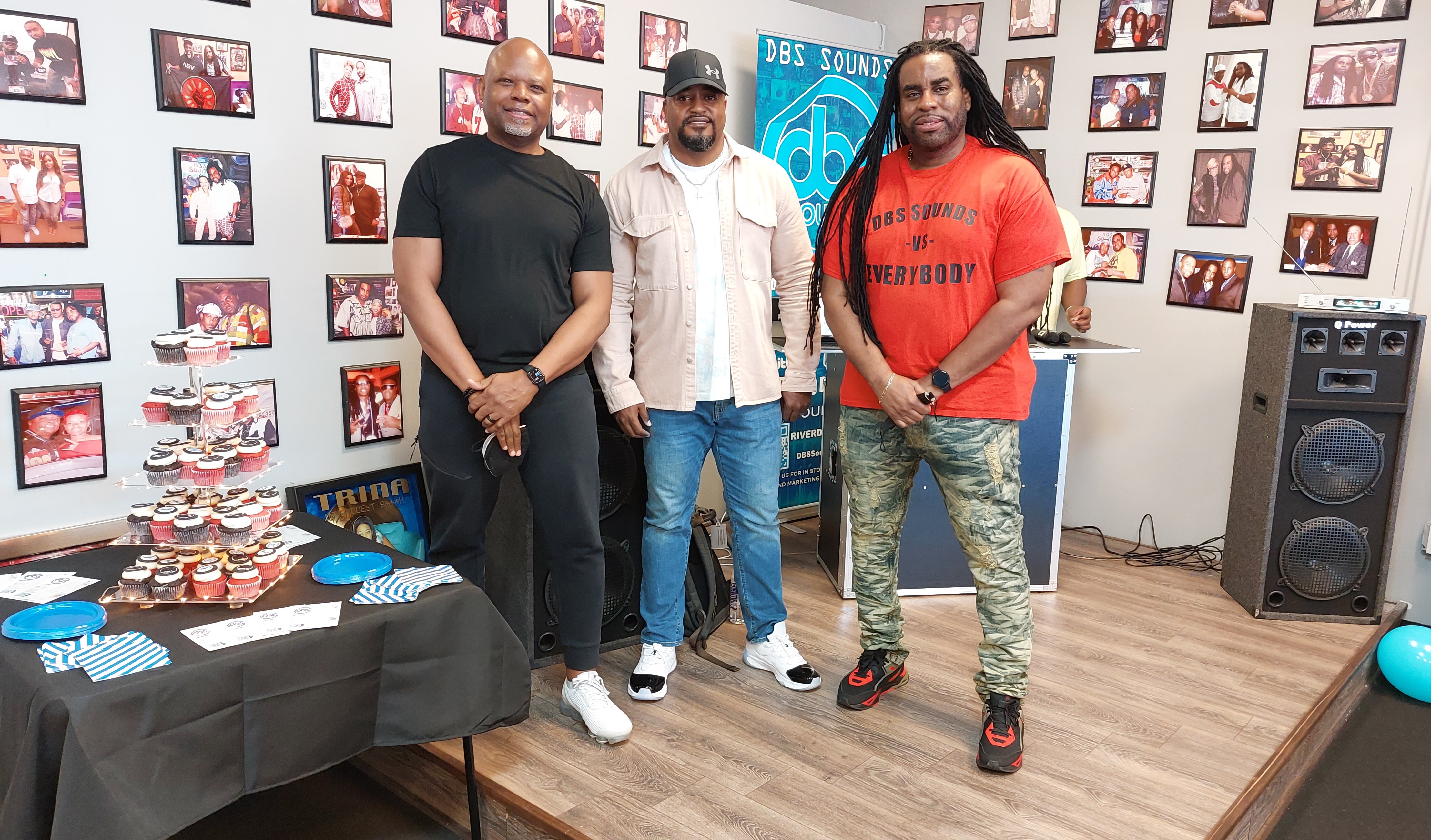 Gospel singer, Jason Nelson, stopped by DBS Sounds (Riverdale, GA, an Atlanta suburb) for a performance and CD signing of his current album, Close  (Jaelyn Song Music/ Tyscot Records / Fair Trade) on April 23, 2022, in celebration of the 14th annual Record Store Day celebration that supports independent record stores and merchandisers around the globe.
Nelson's "Close" project features the Billboard No. 1 hit "Residue," as well as collaborations with GRAMMY® Award winners, Chrisette Michele and John Patitucci. The anthemic ballad, "All I Need," is growing in poularity and rising on gospel radio playlists.
Aside from a serenade from Nelson, consumers enjoyed cupcakes from Kupcakerie in East Point, GA. Some of the sweets were topped with edible fondant discs that illustrated Nelson's 'Close' album cover art while others were capped with his Jaelyn Song Music label logo.
Pictured from left to right, Jeff Hargrove – Vice President of Marketing & Promotions Tyscot Records, Jason Nelson and Derwin 'Tobago' Benito – Owner/Operator of DBS Sounds.