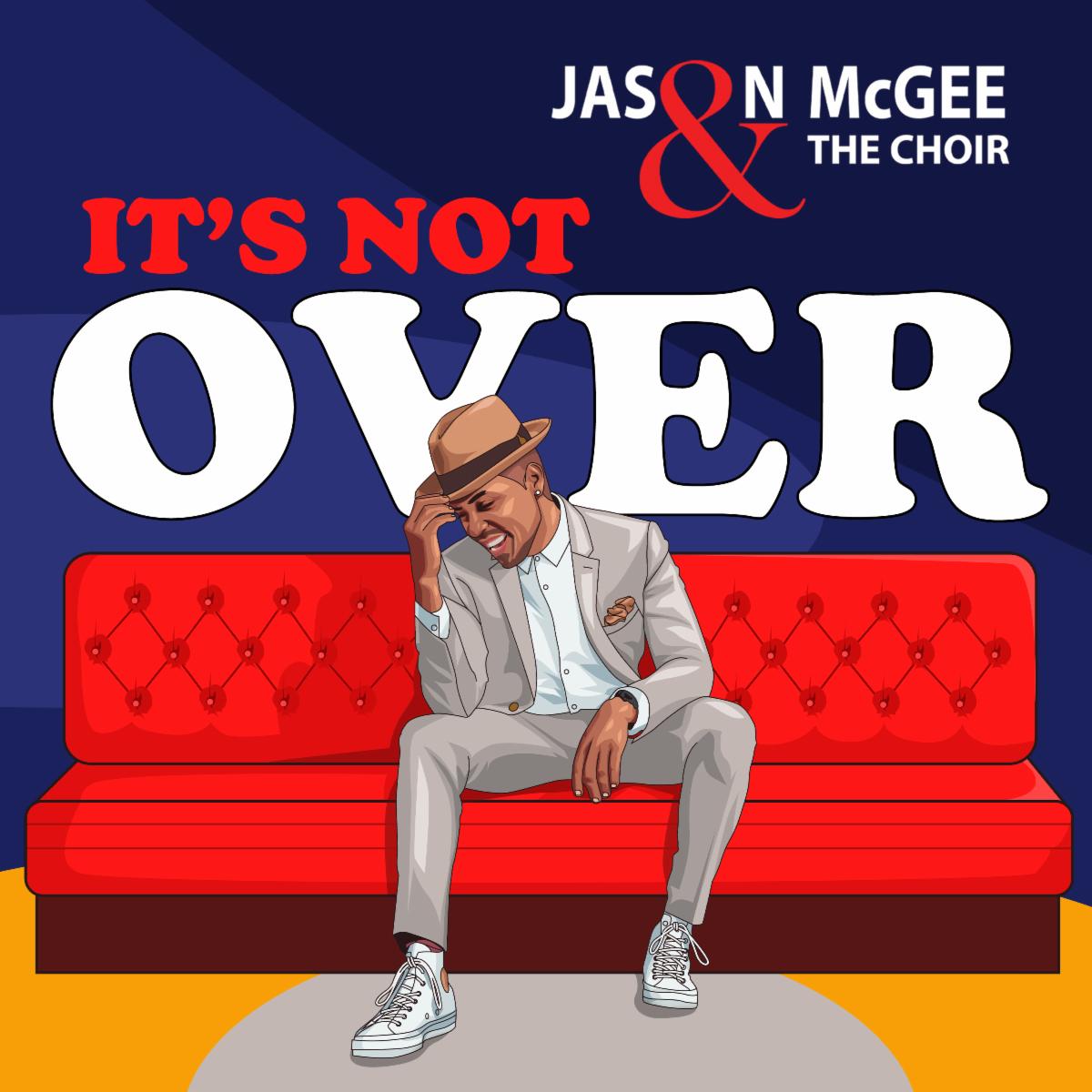 Choir director extraordinaire, Jason McGee & The Choir releases their new single "It's Not Over," today on all digital platforms. The LA-based choir has been making waves over the last few years with innovative and fresh choir music.
Working with longtime collaborators Warryn Campbell and Gerald Haddon, "It's Not Over," is a perfectly timed ballad. The message is necessary encouragement for today's uncertain and troubled time.
"'It's Not Over' is the reminder that God always has the final say. While it may feel like there are mountains and giants standing in your way, NOTHING is too big or too hard for him," McGee said. "The song encourages us all to keep going, keep believing, and keep living."
The single comes in advance of Jason McGee & The Choir's eponymous My Block Inc. debut album due later this Summer. "Promises" and "Never Let You Go," previously released as singles in 2019, will also appear on the album.
Stream, download & listen to "It's Not Over," now on all digital platforms.
About Jason McGee & The Choir
Jason McGee & The Choir, established in 2015, has become affectionately known as "the choir for hire." They've worked with music icons Madonna, Cyndi Lauper, John Legend, Raphael Sadiq, Logic, and David Foster, to name a few. They've recorded songs for Usher, Gospel superstar Erica Campbell, UK rock band The 1975, Christian artist Matthew Redman, and The Fray's lead singer Joe King. They can be heard on the movie soundtrack for Birth of a Nation and seen on television shows such as David Tutera's CELEBrations, CBS' Pure Genius, and Hallmark's Home & Family.
In 2016, Jason McGee & The Choir signed with legendary Producer Warryn Campbell and his record label My Block Inc. They've since recorded their live debut album and have released the single "Promises," which has been named by Billboard as one of the top added Gospel songs to radio in 2018. Jason McGee & The Choir continue to spread their message of God's love through music, fashion, and performance. They seek out any opportunity to take that message far beyond the church walls and have become leaders in Gospel and trendsetters amongst choirs.