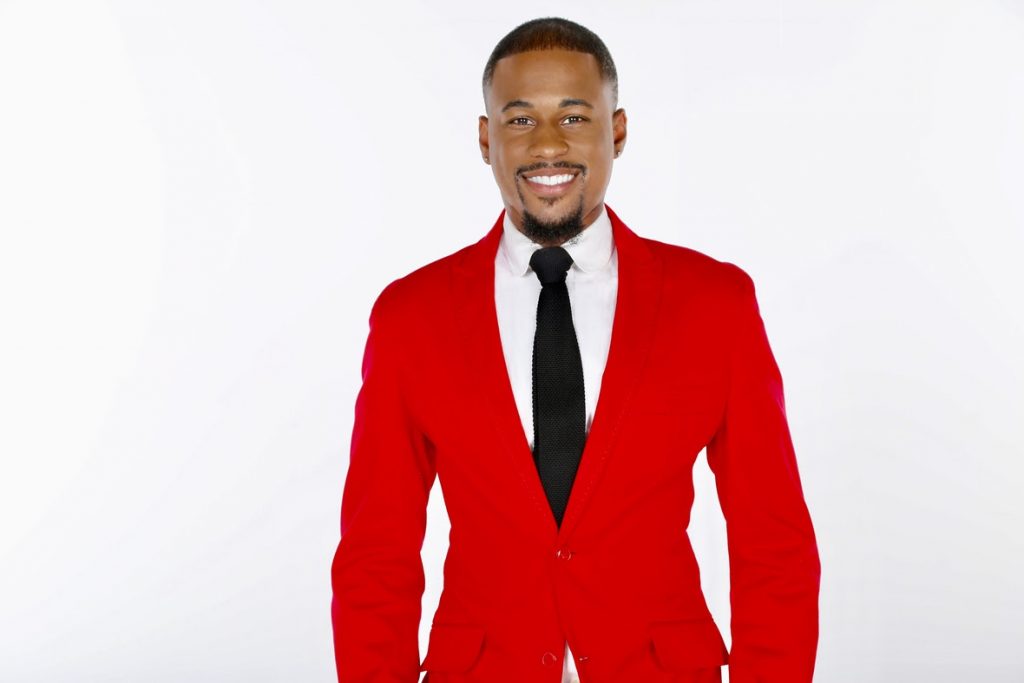 With over a decade of staying power under his belt, Jason Hardy has ascended through the competitive ranks of the ever-evolving entertainment business. A well-respected and highly sought-after publicist, Hardy's roster totes a myriad of clients within both mainstream and faith-based music and film industries. Serving as CEO and Senior Publicist of The J. Hardy Agency, Hardy's name has landed amongst a prominent list as one of the "Top 25 African American PR Millennials to Watch," published on Gwendolyn Quinn's Contributor's platform on Huffington Post. Please read a profile of Hardy here.
Written, curated, and conceived by global media and communications strategist Gwendolyn Quinn, who partnered with Antonice Jackson, President of the National Black Public Relations Society's Washington, D.C., Chapter (BPRS-DC) and founder and principal of Audacious Publicity and Management Group. Quinn and Jackson selected public relations professionals from a wide range of industries including corporate, government, health care, non-profit, entertainment and lifestyle, sports, fashion, beauty, faith-based, and special events. The selections were based on the following criteria: top leader in his or her company or profession, influential in their industry and making positive contributions, forward thinkers, inspiring role models and mentors, and active in their communities and beyond.
Raised in Daytona Beach, FL, Hardy started his professional journey by solidifying a non-traditonal internship at Axiom Records (Boston, MA) at the age of 18, while a freshman at the world-renowned contemporary music school, Berklee College of Music. It was during his three years as an intern (which was afforded by his mentor and then label president, Freda Battle) that Jason honed his networking skills, crafting a solid foundation of media and industry relationships and contacts.
In 2007, he relocated to Nashville, TN and launched his PR firm, The J. Hardy Agency (now based in Atlanta, GA), where he formulated an aggressive strategy to solidify major press campaigns and secure a massive catalogue of radio, print, television, and digital press for a diverse roster of major corporate companies, record labels, veteran and emerging recording artists, blockbuster motion picture films and celebrated personalities.
With his company celebrating 10 years, some of The J. Hardy Agency's most notable clients and case studies include, Black Entertainment Television (BET), Sony Music, Motown Gospel/Capitol Christian Music Group, Top 10 Box-Office films such as Tyler Perry's Madea's Halloween Boo!, Ben-Hur and War Room, Two-Time GRAMMY® winner Tye Tribbett, GRAMMY®-nominated artist and Gospel Legend Richard Smallwood, GRAMMY® and Two-Time Billboard Music Award-nominated artist Jekalyn Carr, Three-Time GRAMMY®-nominated artist Anita Wilson, GRAMMY®-nominated choir JJ Hairston & Youthful Praise, popular male group and NBC's Season 2 "The Sing Off" champions Committed and Atlanta-based Pastor, New York Times best-selling author, record label executive, entrepreneur and spiritual advisor to a host of celebrities, Marquis Boone, to name a few. Building relationships with top-tier media outlets, Hardy showcases an impressive rolodex by landing client features on various top-rated broadcast cable networks and radio news programs such as ABC, NBC, CBS, FOX, VH1, BET, TV One, OWN Network, Urban One (formerly REACH Media) and NPR Morning Edition as well as landing high-profile editorials, features and front page spreads in The New York Times, USA Today, The Hollywood Reporter, The Huffington Post, The Star Ledger, Rolling Stone and EBONYmagazine among many more.
Previously profiled in RollingOut and named by leading faith-based print publication Root Magazine as "One to Watch in Gospel," Hardy is a sure example of what can happen when faith meets opportunity:
"I am honored that Gwendolyn Quinn and Antonice Jackson recognized me and my contributions within the fields of music and film," says Hardy. "I'm forever grateful to God for my family, friends, colleagues and well-wishers for supporting me throughout my professional dexterity. I would not be recognized if it wasn't for my past/present clients affording me the opportunity to take their vision to the masses. It's simultaneously both humbling and encouraging. I pray that my journey has encouraged someone to keep fulfilling their dreams and to continue to walk in faith."
For More Information of The Top 25 African American PR Millennials click here: To access "The Top 25 African American PR Millennials of 2017," click here.