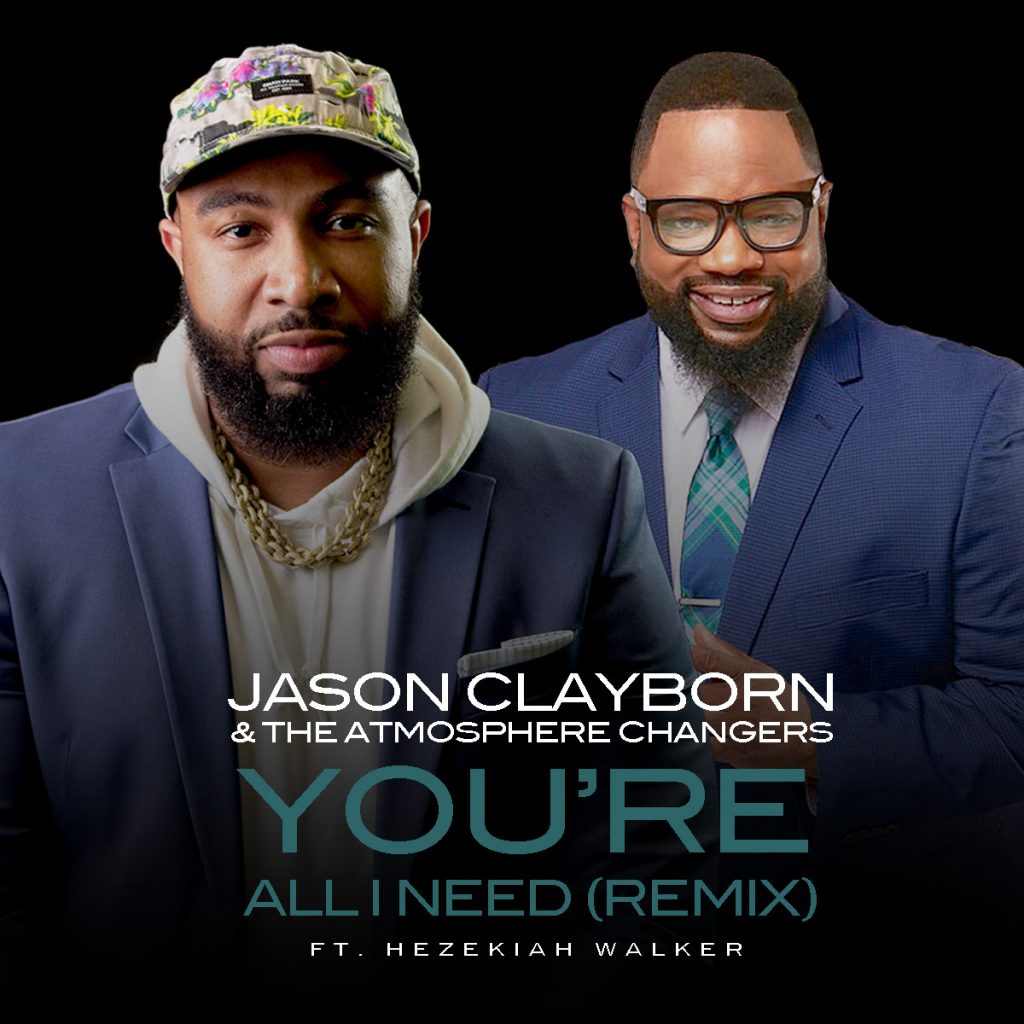 Grammy-nominated songwriter and singer, Jason Clayborn, is teaming up with gospel music legend, Bishop Hezekiah Walker, for the re-release of the smash hit song, "You're All I Need". Clayborn was the original writer for the hit song that garnered Walker critical acclaim in both the Christian and secular music industry. However, for the first time ever, the writer has joined forces with the artist and the two are re-releasing the song in the form of a well orchestrated partnership, and will have fans living in the nostalgia of the moment. "This almost never happens…" says Clayborn when speaking of this momentous collaboration. "Often times, the writers of many of the songs that many of us love by our favorite artists go unnoticed, and sometimes unmentioned in the mainstream spotlight…" he continues, "…I'm so honored that Bishop Walker would be willing to do this track with me and help present me, my music, and my group, The Atmosphere Changers, to the world…"
"You're All I Need" is currently the leading single at radio in preparation for the release of the full album, "God Made it Beautiful" to be released May 28, 2021 (the same weekend as Clayborn's 40th birthday). Preceding the "You're All I Need" single, Clayborn also charted with hits including "Praise Belongs to You" and the album's title track, "God Made it Beautiful". The official video showing the partnership between Clayborn and Walker is set to be released the same weekend, Sunday, May 30, 2021. Pre-orders for the album will begin Friday, April 16, 2021 — the same day as Clayborn's release of his collaborative album, Choir Sessions Live,  with Contemporary Christian Music phenomenon, Stephen McWhirter.
Currently on the ballot as a voting finalist for The Stellar Awards category of "Contemporary Choir of The Year", Jason Clayborn and The Atmosphere Changers are truly this year's "one's to watch" for an incredible year!