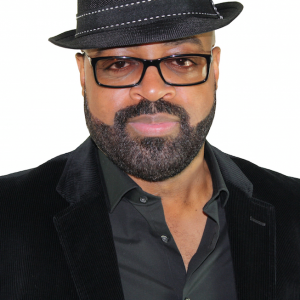 Grammy and Stellar Award winning artist J Moss is releasing, GFG Reload, follow up to 'Grown Folks Gospel' album that debuted #1 on Billboard.
J Moss is one of the best-selling Gospel artist of our time due to his powerful and incredible voice, moving lyrics and trailblazing style. For over a decade, Moss has issued numerous Top 10 singles including, "We Must Praise," "Praise On The Inside,", "Good and Bad", "Operator", "Psalm 150" "God's Got It", "The Prayers", "Restored", "We Love You", "I'm Not Perfect", "I Wanna Be", and "Alright OK" just to name a few.
LISTEN TO J. MOSS NEW SINGLE "Faith"
After suffering the lost of his Detroit suburban home due to house fire in November 2014, loosing everything, J Moss was blessed to move back into his newly rebuilt home this past Thanksgiving. "What we see as demolition, God sees as development," Moss proclaimed. This experience inspired new songs like, "All Day" and "Trust God" for the new ReLoad' release.
J Moss' new GFG RELOAD, is available now on iTunes, Amazon, Google Play and in stores EVERYWHERE. Produced by PAJAM (Paul "PDA" Allen and J Moss) the album features special guest, Jazz Saxophonist and Recording Artist Kirk Whalum, R&B Diva Faith Evans, the late Jazz Bass Player Wayman Tisdale, and new pop acappella group Vocally Challenged! For more information, follow J Moss on Twitter and Instagram at @InsideJMoss; on Facebook at Facebook.com/InsideJMoss and online at insidejmoss.com.

GFG RELOAD Tracklist:
Be Sure feat Vocally Challenged
All Day
Shining Star
Faith
Trust God feat Kirk Whalum
Love
Pour Into Me
You Make Me Feel feat Faith Evans
Your Work
It Is What It Is
Hanging On feat Wayman Tisdale
AOK – Remix