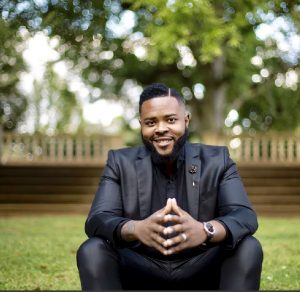 Philadelphia Native, Anthony Jefferson is a worship leader, singer/songwriter, and visionary for the annual Worship Unleashed gathering of worshipper's conference. Currently he serves as the praise and worship leader for Bethel Deliverance Northeast where he has been faithfully serving for the past 6 years.
God has blessed him to be to be the worship leader and speaker in different denominations for concerts, church services, conferences and retreats. His heart and passion is to see healing and deliverance in the lives of people and the use of creativity in worship to express the glory of God.
While at the 33rd Annual Stellar Awards, Anthony had the opportunity to walk the Red Carpet. He took some time out to talk with uGospel.com about his first Stellar Awards experience in addition to his first single that is currently available "Freely Yours" which  reached the top 10 on the digital charts.
Listen to Freely Yours Below:
---
---
Planning to release his full album in the fall of 2018 he is actively writing keeping his ears and heart in tune with what God is saying to his people.
As a gifted singer and songwriter, he expresses his love for God and effectively leads others in a deeper experience of worship. Anthony has a passion for communicating the truth of God's Word through song and believes in taking his worship with him everywhere he goes. It is his heart's desire to bring the purity and passion for worship back to the body of Christ as a whole. He sees himself as a tool God uses to bring healing to the lives of people as they discover the forgiveness, love and abundance grace of the King.  
Anthony and his wife Danielle live in the Philadelphia area and have three children, Memphis, Jeremiah, and Azariah. To be found faithful to God, his family and the local church will always be his greatest achievements!
Check Out Stellar Awards Red Carpet Interview Below: