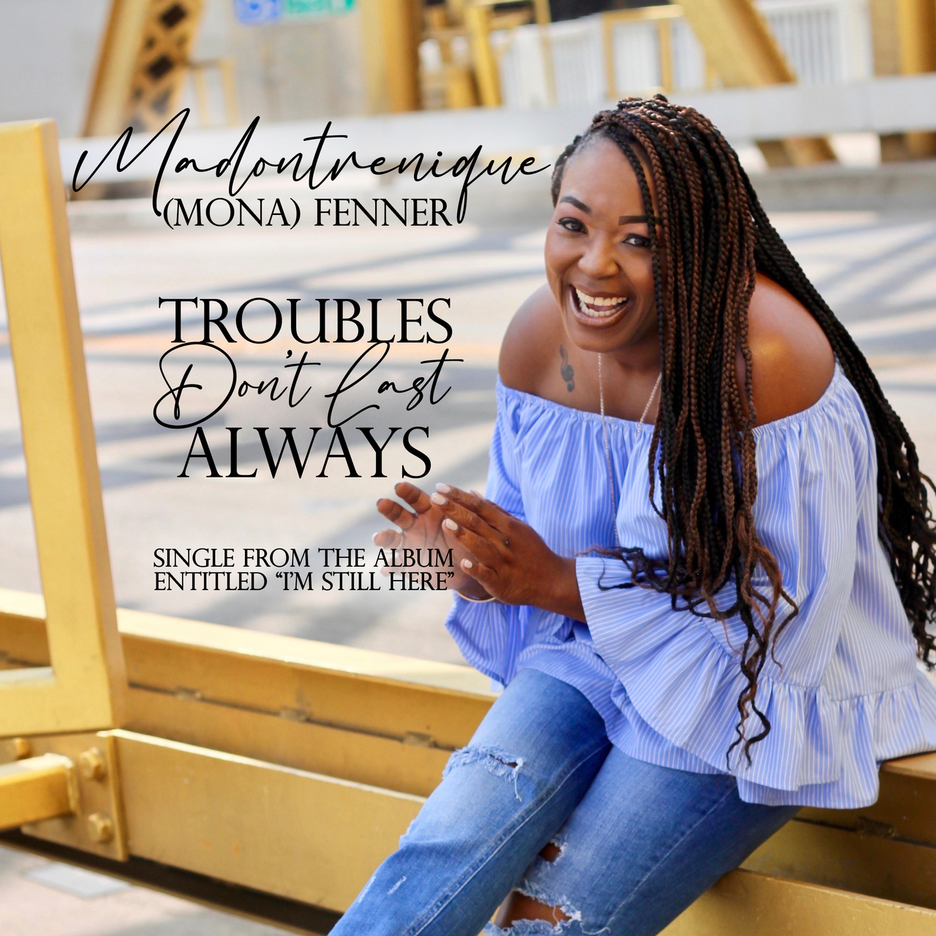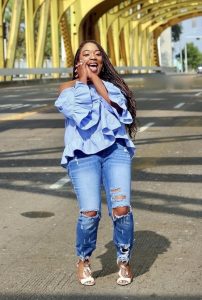 Madontrenique "Mona" Fenner's  true love is singing!  At an early age, Mona knew she had an extraordinary gift from God.  Not taking her gift for granted, she is sharing her voice with the world.
Mona has sung background vocals and has opened for Earth, Wind & Fire, Marvin Sapp, Donald Lawrence, Bishop Walter Hawkins, Edwin Hawkins, Tramaine Hawkins,  Richard Smallwood, Hezekiah Walker, and Darryl Coley.  Her voice has carried her around the United States and to Stockholm, Sweden, to perform at the Stockholm Gospel Festival.
This summer, Mona released her debut single "Troubles Don't Last Always" via EMG Alliance.  Her robust vocal and evangelical delivery of the encouraging lyrics create a powerful song of inspiration.
Listen to "Troubles Don't Last Always"
"Troubles Don't Last Always" is written by James Jackson and is available on all digital music outlets.  The song is produced by Ivan Johnson (for Yibro Music Group) and features legendary guitarist Jonathan Dubose.  The single is impacting Gospel radio now.
"This song is one of my many testimonies of a season of trouble and darkness in my life,"  Mona shares.  "But it also represents a period of preparation for my current journey."
She continues, "God does some of his best work in some of our darkest places.  He is still working and will work things out on your behalf.  That is the encouragement I want to give through this song."
Mona has answered God's call on her life and is walking into her season of music and ministry. "Troubles Don't Last Always" is the precursor to Mona's forthcoming debut album I'M STILL HERE.