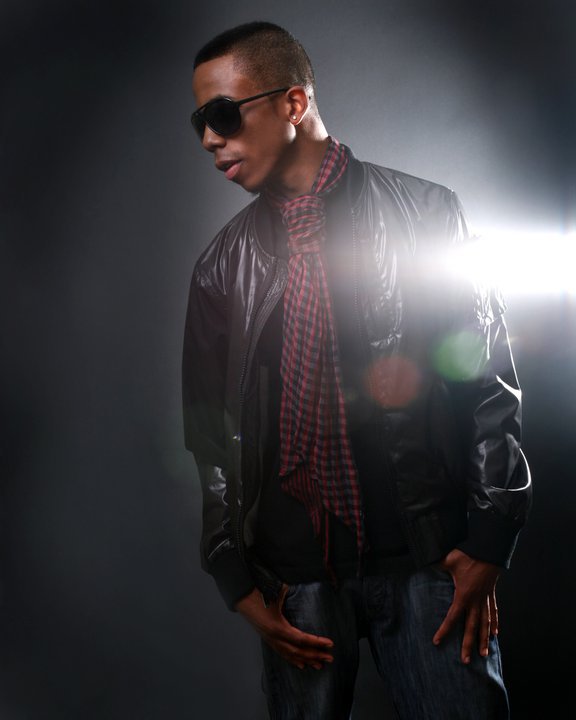 Tré Thomas, a singer, songwriter, artist and radio personality, blessed uGospel.com with an exclusive interview to talk about his career and role in the Gospel Music Industry. In the interview we discuss everything from his performance on BET's Bobby Jones Gospel television show to having the world-renowned Richard Smallwood as his Godfather. Tré's musical movement breaks down the walls separating gospel and secular music. Tré infuses his fresh R&B sensibilities with messages that address real life issues and reaffirm the fact that God cares, understands and loves us all unconditionally, with a love that the walls of the church cannot confine. Through his movement, Tré conveys that it is okay to be current and different without compromising loving God and having an effective message to share with the world.
uGospel.com: What made you decide to pursue a career in music?
I always knew I wanted to do something in the entertainment field. I studied TV production at Howard University, but I think I always knew I wanted to do music. Moving to DC and being connected to so many singers and musicians, it was almost inevitable. At this point, while I can function very well in many capacities, music is what I think about the most… it's what I LOVE. So, I figure "why not pursue what you LOVE?"
uGospel.com: Where does your passion for Gospel music come from?
My passion comes from the burden I have to share God's love with people all over the world. There are people everywhere—even in our immediate circles—that need to be exposed to or simply reminded of God's love that does not only exist in the four walls of the church, where a lot of people aren't going these days anyway. So it's my passion to write/perform music that connects people back to the heart of God with an approach that people outside of the church will relate to.
uGospel.com: What made you choose to create Gospel music opposed to mainstream music?
Good question. While I grew up studying mainstream music, I grew up in church. So as I approached my music, I wanted to be sure to stay true to my musical influence, but also have something of substance to say to my audience. So, the lyrics definitely inspire while the music has mainstream appeal.
uGospel.com: What makes you different from other music artist?
Another good question. I think each artist has their own style, their own niche and their own reach. For me, I think my approach to music makes me different. The approach of the music allows me to perform in secular venues—bars, lounges, jazz clubs, etc. My goal, as a gospel artist, is to take the music outside of the four walls of the church and meet people where they are. It's one thing for your music to "crossover" or have a crossover sound, but it's another thing to physically take the music where the unreached are.  Somebody has to, and God has given me the platform and influence to be different and do it.
uGospel.com: What's it like to have a Gospel legend like Richard Smallwood as your Godfather?
Honestly, Richard is a really chill, regular person…and that's actually what it's like. LOL! In terms of the music, I appreciate Richard for unselfishly mentoring me. I've been able to shadow him for years and learn so much in terms of how to be professional, how to deal with people and how to balance being a public figure and maintaining a humble disposition. He is a great godfather and an amazing teacher!
uGospel.com: How did it feel to participate in the Bobby Jones Gospel television show?
Being a part of Bobby Jones Gospel was one of greatest feelings I've ever experienced. While a great moment in my career, it was a very emotional and terrifying one as well. The BJG platform is one of the biggest platforms in gospel music—it has pushed the careers of so many artists for so many years. I wanted to be sure to showcase a polished and effective performance. ..And to be introduced to the world by my godfather was definitely an amazing moment.
uGospel.com: You write most of your songs. Where do your lyrical inspirations come from?
My lyrical content really comes from what I've experienced in life and in love. I think what makes it easy for any listener to connect with me and the music is my heart. I want everyone to hear that I'm not just singing "cute" lyrics, but I'm rather singing from a passionate place and from experience. When people feel like you understand where they are or where they've been, they are more likely to listen and be open to what you have to say.
uGospel.com: Musically, how do you stay current without compromising loving God?
I honestly just do my best to stay true to who I am musically. I'm always tuned in to how music is changing—what's hot vs. what's not—and always making sure to sing songs that speak about love and life. I honestly feel that as long as I'm consistent in showing/sharing love through my music, I'll never have to compromise loving God.
uGospel.com: Your debut album A Natural Contrast was released in 2008. What's been going with you since then?
Since the release, I've really been working hard to have a solid fan base, whether it be through live performances, radio, TV or community endeavors. I'm also working on the sophomore album now. I hope to release it later this year.
uGospel.com: Tell us about your decision to work with the Black Leadership Commission on AIDS (BLCA) to promote awareness.
Well, living in DC, you quickly learn about the astounding HIV/AIDS statistics affecting the metro area. It's unfortunate that most people are directly connected to someone who is affected by the disease. I think it's time that people use their platform and influence to make an impact on things that matter. I decided to partner with BLCA to help promote awareness in hopes to start a dialogue and help stop the rising cases of the disease in the DC metro area. It's a big task, but it's definitely one that falls under the umbrella of sharing God's love with people…and helping us to love ourselves enough to protect ourselves.
uGospel.com: I've found out that you have a radio show. Tell us about that.
Yeah, I actually host a radio show called "LoveLudes" on the award-winning Bonnerfide Radio every Monday night at 9pm EST. The premise of the show is to use wholesome love songs from all genres to approach objective conversation around ideas of love. I think it's time we get to a place of love—learning how to love ourselves, each other and God. It's great music from great artists and, of course, great discussion every week.
uGospel.com: How can fans stay in contact with you?
Fans can stay in contact with me on Facebook (facebook.com/trethomasmusic), Twitter (@TreSlim) and at www.trethomas.com. And you can also tune into "LoveLudes" every Monday night at 9pm EST on Bonnerfide Radio (www.bonnerfideradio.com/listen-live).
Interview by Michael Jones for uGospel.com