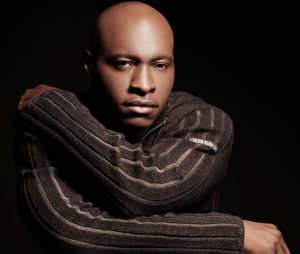 Inspirational artist Rob Mercer has been enjoying the feedback he's been receiving on his latest release, The Photo Album.  A clever mix of musical influences including Gospel, Jazz and Contemporary Christian music, The Photo Album is Mercer's debut release.  With production from noted CCM recording artist Antonio Neal, Tyrone Johnson (Swizz Beatz), Ken Andres (Troy Sneed) and jazz extraordinaire Allyn Johnson, the new release has been catching the ear of the industry.
"Rob Mercer is a tremendous gift in worship and music.  His sound is pure and clean.  You really need this project. His work is AMAZING!!!"
 – Stephen Hurd, Stellar Award Winning Worship Leader & Gospel Artist
"When I first heard the demo, I knew "God Alone" would impact many people all around the world. In "God Alone" is a gift that gently eases your mind away from the trials of life to the One who holds it in His hand.  Rob Mercer is a phenomenal person with a sound that reaches the heart."
 – Antonio Neal, CCM Recording Artist, Songwriter and Producer
"I always knew when I first met Rob Mercer as an undergrad at Hampton University that he had a praise on the inside that would be for the nations.  This project personifies that premonition without a doubt.  Go forth, my little brother!"
 – Carlton Burgess, Renowned Gospel Singer & Songwriter
The Photo Album was borne during a painful time in Rob's life.  After a divorce, Rob poured himself into his music.  "I was in my room one day talking to God – actually complaining to God – about my current situation and how things could have ended like that, when I heard God say, 'Instead of telling me your problems, talk about me.  Talk about all that I have done for you,'" recounts Rob.  He apologized to God and said, "God I don't ever want you to see that type of picture of me again."  That one conversation was the impetus for the title of the CD, The Photo Album.
Rob recently released the official video for the lead single, "God Alone", an acoustic guitar-driven tune.  A soft and sweet song, "God Alone" puts the lover of God in a reflective place of worship.  Filmed on the day that Rob's father passed, the video for "God Alone" is a reminder that our true strength comes only from God.  Fans of the artist can view the video for "God Alone" here: http://bit.ly/YAtyQO.
Rob will be making an appearance on WATC-TV's Atlanta Live.  The show feature Rob singing songs from the new album and will air on Monday, February 25, 2013 at 7PM ET.  The program will stream live at www.watc.tv and airs on the NRB Network on DirecTV weekdays at 8AM ET.
Known for his laid-back, but worshipful vibe, Mercer is a native of Jacksonville, Florida, where he became a regular opening act for many gospel greats including Ron Winans, The Winans, Richard Smallwood, James Cleveland, Edwin Hawkins and Yolanda Adams. In 2001, Rob sang at the historic Kennedy Center in Washington, DC, and the following year, he traveled to Johannesburg, South Africa where he conducted a Gospel music workshop.  In 2006, he released a compilation CD, Rob Mercer with Friends – A Brother's Worship on his K.A.M.G. (Kingdom Access Music Group) label.  In 2008 and 2009, Rob embarked upon his first tour — a 12-week, 12-city tour across the US.  Later, he was invited to London, England for performances at the Hob and the famed London Jazz Café.  He is also featured on the national release of DC Artists Together in Unity with his songs, Holy God and King of Kings garnering praise for their insightful and intentional call to worship.  In December 2012, Rob dropped with his debut solo CD release, The Photo Album.  His lead singles, "Amazingly," and "God Alone" have been embraced by Gospel music fans.