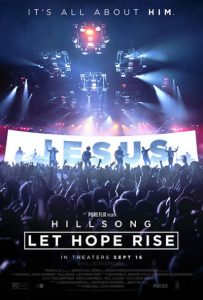 Capturing the on-stage energy and off-stage hearts of the Australia-based band Hillsong UNITED, HILLSONG–LET HOPE RISE is a new motion-picture genre—the theatrical worship experience. The film explores Hillsong's humble beginnings and astonishing rise to prominence as an international church whose songs are sung every Sunday by more than 50 million people worldwide.
uGospel.com was honored to attend a screening of this movie back in August. From start to ending, this movie puts you in the mindset of Praise and Worship. So many moments in this movie that I stated "This is REAL Worship". The transparency with the band members of Hillsong United was so real that without question, you know they live, breath what they set forth to do.
They started as a group of friends, teenagers who met at their church's youth group who liked music alot and liked playing it more. A couple had big dreams of stardom. At least one used it as an excuse to "not go out drinking with my buddies," But all of them relished the chance to jam together every Friday night – and non of them had any idea where they jamming would one day lead.
Interview with Taya Smith and Dylan Thomas: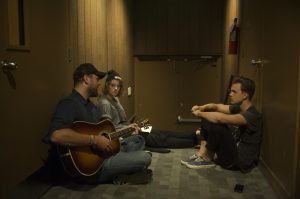 Today, the ragtag collection of musicians-learning-as-they-went is known and adored worldwide as Hillsong UNITED, from Sydney, Australia's Hillsong Church. It is not an exaggeration to say they are one of the most influential bands in the world: More than 20 million albums sold. Songs translated into 100 languages. Playing to crowds of as many as 100,000. More than 50 million people singing their songs every Sunday. They've been profiled on the front page of The New York Times, and been featured by major news outlets from "Good Morning America" to NPR, "Today" to Time. The church's music has, in the words of The New York Times, "transformed the Christian songbook" — topping the iTunes charts and landing in the Top 5 on Billboard's. Some of their biggest fans are some of the world's biggest celebrities (Justin Bieber and NBA MVP Kevin Durant among them). And, all together, they have a social media following of more than 23 million.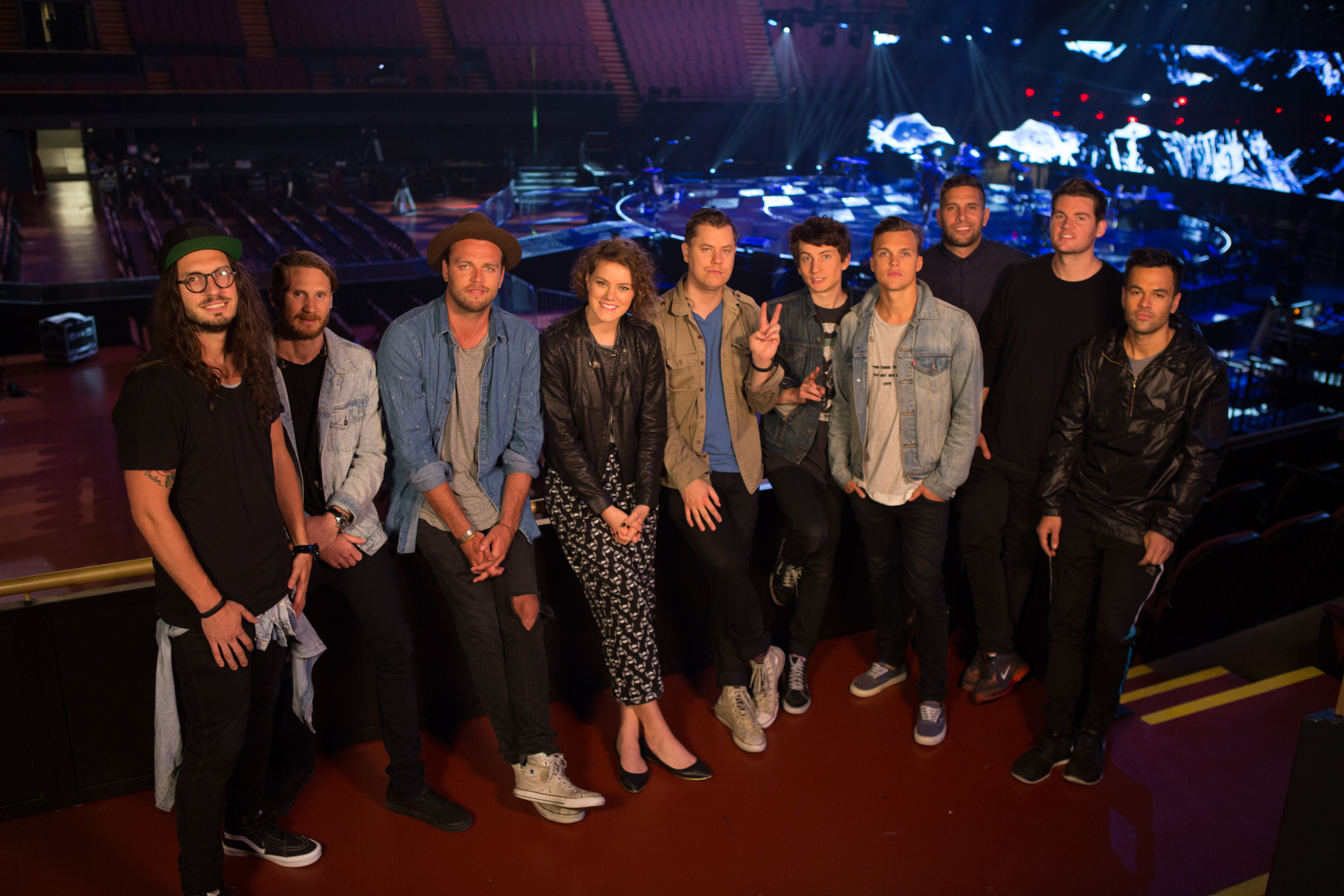 They are also the stars of HILLSONG-LET HOPE RISE, a full-length feature film that traces their journey all the way back to those humble early days. In doing so, it creates an entirely new genre of film: the theatrical worship experience, leading audiences to spontaneously sing along from their seats with the band on the screen as they praise God together.
Interview with Jonathon "JD" Douglas and Jad Gillies: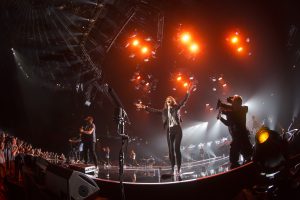 The Hillsong movement started as a one-room church service in a borrowed building in the suburbs of Sydney. Since its founding by pastors Brian and Bobbie Houston in 1983, Hillsong Church has expanded to 17 global locations (including London, Paris, Stockholm, Barcelona, Copenhagen, Cape Town and Moscow), with more than 100,000 weekly attendees, including thriving congregations in New York, Los Angeles and Phoenix. The church sponsors and partners with others in worldwide ministry work — including feeding and educating children in the slums of India, building housing for those living with AIDS in Africa and rescuing victims of human trafficking around the globe.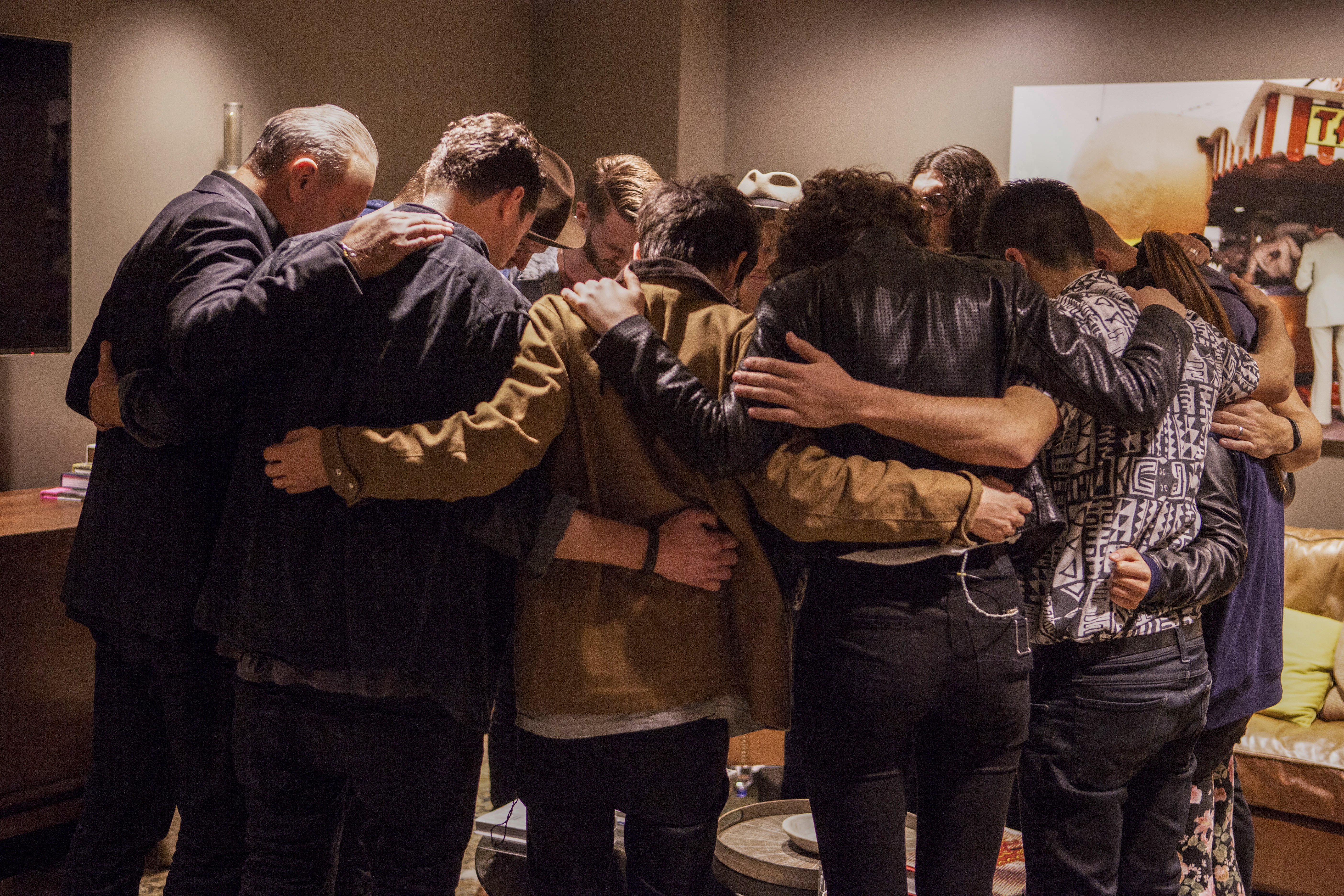 A significant portion of those good works are financed by Hillsong's music outreach – in addition to their record sales, their bands regularly pack out such venues as Radio City Music Hall, the Hollywood Bowl, Red Rocks Amphitheatre and the O2 Arena. The church's hits, distributed in roughly 90 countries worldwide, comprise the worship soundtrack for two generations of Christians – numbers like "Shout to the Lord," "Mighty to Save," "From the Inside Out," Hosanna," "Lead Me to the Cross," "Relentless," "With Everything" "Cornerstone," "Touch the Sky" and "Oceans."
Interview with Joel Houston:
The most popular of those songs today are by Hillsong UNITED, whose members are volunteers or employees of the church. They do it not to make millions of dollars or accumulate millions of fans – but to share with millions of people the hope and love they have personally experienced through their relationship with God. HILLSONG-LET HOPE RISE, follows the band across the globe as it writes and records a new album against the backdrop of a world tour and the history of the church from which it was born. At every stop along the way, whether in personal interviews, performing community service projects or from the stage, the band members' humble hearts and commitment to a cause greater than themselves are front and center. They look and sound like rock stars, but they want no part of the rock star lifestyle.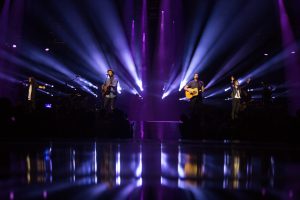 HILLSONG-LET HOPE RISE is directed by Michael John Warren (Jay Z's FADE TO BLACK, RENT: FILMED LIVE ON BROADWAY, NICKI MINAJ: MY TIME NOW). Matthew Weaver of MediaWeaver Entertainment (WE'RE THE MILLERS, ROCK OF AGES) , Jonathan Bock of Grace Hill Media and Ben Field of Hillsong Church are producing. Executive producers are Ted Gartner, Phil Cooke and Greg Campbell.
The film stars Hillsong UNITED (Joel Houston, Jonathon "JD" Douglass, Taya Smith, Jad Gillies, Matt Crocker, Dylan Thomas, Michael Guy Chislett, Simon Kobler, Timon Klein and Benjamin Tennikoff); and Hillsong Church pastors Brian Houston and Bobbie Houston