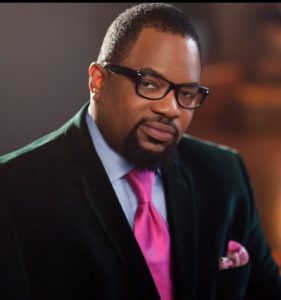 Bishop Hezekiah Walker and LOANS FROM LISA take the mortgage industry by storm with a first-time-ever nationwide Mortgage Seminar Church Tour. The founder and senior pastor of the Love Fellowship Tabernacle Churches, Bishop Hezekiah Walker becomes the Brand Ambassador for LOANS FROM LISA. This is the first time that a free Nationwide Homeowner Seminar Church Tour, spanning 42 cities across the country, has been done for communities, featuring a two-time Grammy Award-winning gospel artist as the brand ambassador in partnership with a direct mortgage banker.
LOANS FROM LISA will also feature Bishop Hezekiah Walker in a nationwide advertising campaign.
The tour will run from January to June 2018 and include stops in several major cities, including Brooklyn, St. Louis, Baltimore, Charlotte, Miami and Philadelphia.
Through the upcoming free Homeowner Seminar Church Tour, prospective and current homeowners will better understand the mortgage process, find out the three letters they need to know to qualify for a mortgage and learn tips to improve their credit. First-time home buyers will learn information for down payment programs and closing cost assistance, in addition, life-changing refinancing options will be taught to current homeowners, addressing the varied needs of different demographics, from millennials to seniors.
"We are really excited that we are working with LOANS FROM LISA … it's going to be an amazing journey," says Bishop Hezekiah Walker. "We want everybody to get excited … because you're closer to getting into your home than you think."
About LOANS FROM LISA:
LOANS FROM LISA, a branch of Family First Funding, offers high-quality mortgage banking services to residential and business customers, and is a direct lender that has the ability to underwrite loans within their corporate office in Toms River, New Jersey. They also have over 15 relationships with FHA and special niche investors that allows them to provide financing for borrowers with less than perfect credit, no ability to document income for commercial loans, unique properties and "back-against-the-wall" deadlines. Their aim is to provide clients with competitive rates and reasonable fees, while keeping clients informed and educated throughout the process. LOANS FROM LISA's motto is "Homeownership is closer than you think!"
"I'm excited to be the brand ambassador for LOANS FROM LISA and bring this information to communities across the country," says Bishop Hezekiah Walker. "It's exciting that so many who have always dreamed of homeownership and need refinancing options will have access to this information."
Register to attend the Homeowner Seminar Church Tour at www.FreeLoanSeminar.com.
About Homeowner Seminar Church Tour
This free Homeowner Seminar Church Tour was developed out of a partnership between LOANS FROM LISA and their new brand ambassador Bishop Hezekiah Walker. See clip of the casual in-office announcement: