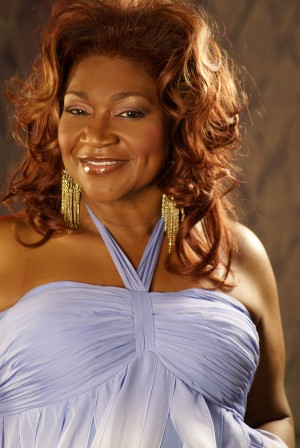 In an ever changing entertainment landscape two-time Grammy award winning singer/songwriter Ann Nesby has remain relevant for the past two decades in music, theater and film. The former lead singer to the Sounds of Blackness readies the release of her seventh studio album, Annthology set for release spring 2012.
Leading with the inspirational R&B tinged single, "Alright," Nesby continues in the vein of blending her signature sound in the genres of Gospel, R&B and Dance music on her Annthology set.  Revisiting the creative production of Herb Middleton, music producer of her former R&B chart topping single "Put It on Paper" featuring Al Green, Annthology includes the deep soul groove "You Changed My Name" which picks up where her 2002 hit single "Put It On Paper" left off, bringing the story of dating, engagement and marriage full circle.
Currently touring nationally with playwright and movie director David E. Talbert (Love In The Nick Of Tyme & First Sunday), Nesby co-stars alongside Morris Chestnut, Brian White, Clifton Davis to Michelle Williams of Destiny's Child fame in Talbert's critically acclaimed production What My Husband Doesn't Know.