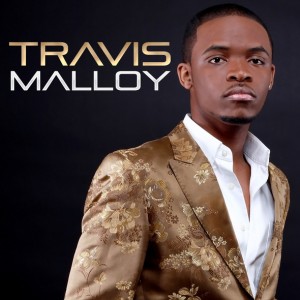 Gospel's brightest and newest singing sensation, Travis Malloy, is gearing up for the digital release of his self-titled sophomore project on June 29th, which will be available on all digital outlets via Malloy Entertainment.
Hailing from Pittsburgh, PA, with the release of his most intimate and transparent project to date, Travis Malloy is poised to join the ranks with some of Gospel's most sought after and successful "twenty-something's" that are quickly changing the face of Gospel like; Kierra Sheard, Jessica Reedy, Mali Music and Le'Andria Johnson.
Flexing his musical chops, Travis Malloy took on the surmountable task of writing and co-producing his entire project. "I have to admit I was a little nervous about spearheading my project, but my collaboration with some top producers like Larry Wilson (Lawrence Flowers & Intercession), Tommy Brown (Black Eyed Peas, J Lo.) and Darhyl Camper (Trey Songz, John Legend, R. Kelly) allowed this project to generate great songs."
Travis Malloy is known as a passionate, heartfelt songwriter, which is displayed on his sophomore project. Songs such as, the groove heavy "Very Good" and the moving worship ballad "Yes To Your Will", featuring Tia Pittman, which are both being serviced to radio. Travis Malloy continues to usher in the presence of the Lord with the heartfelt adoration "Worship Medley" and the passionate reflection of "All the Glory".
Travis Malloy hopes everyone who hears his sophomore project will be touched. "Everybody wants the promise, but nobody wants the process". states Travis Malloy, "but I believe during the two-year process of this album, it was worth the blood, sweat and tears because of the ministry and anointing it contains. I want lives to be changed. Not only do I want to prick the hearts of people, but I also want to encourage and inspire."
On June 29th at 7:30 pm, Travis Malloy will celebrate the release of his new project with the official digtial release party at Petra International Ministries (235 Eastgate Dr. Pittsburgh, PA 15235). Doors open at 7pm and will feature special guest Brother Hahz and Trini L. Massie & 4 The Caz of Christ, as well as other surprise guests!