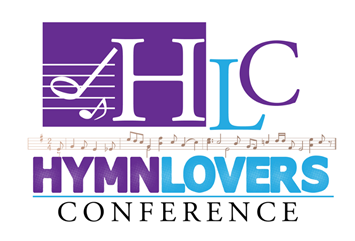 Hymns have always been the musical bedrock of the Church. But recently, there has been a shift to replace classic hymns with more contemporary songs. There is one sacred music composer who believes there is room for both. With a vision of keeping the hymns alive in churches all over the globe, Gospel songwriter and recording artist Carlton Burgess created the Hymn Lovers Conference in 2012. This year's conference will be held in Tampa, Florida, from Thursday, April 5th to Saturday, April 7th and will feature GRAMMY Award-winning songwriter David Frazier, known for penning Hezekiah Walker's most popular hits including "Power Belongs To God", "Second Chance", "We Made It" and "I Need You To Survive". In addition to a seminar featuring Frazier, the conference will include a variety of topics relevant to ministers of music, choir directors, church musicians, Gospel artists, songwriters and lovers of hymns. Those interested in registering for the upcoming Hymn Lovers Conference can do so at http://www.hymnloversconference-org.webs.com.
At the 2018 conference, seminars include "Basic Hymnology", "Hymn Medleys & Remix in Worship" and "Building A Music Ministry". Classes like "Raising The Bar" assist musicians with musical literacy and "Prerequisite To Participation" focuses on training and accountability for church musicians. Burgess wants to make sure that those in music ministry have the financial tools for success so he's also including classes like "Multiple Streams of Income", "Investment Strategies and Business Alternatives" and "Raising The Financial Literacy of Ministry Servant Leaders". In addition to David Frazier teaching Choir Clinics, former GRAMMY Awards Manager and Gospel music publicist, marketer and consultant Andrea Rene' Williams will be teaching "Biblical Approach To Music Ministry" through The Author's Platform, pulling nuggets from her new book, Live The Life You Sing About: How To Live With Integrity In The Gospel & Christian Music Industry. There will also be a Summit on the Present State of Church Music as well as a Live Recording Session. Seminars will take place at First Baptist Church of Lincoln Gardens.
Now in its 6th year, the conference has a multi-faceted mission. Burgess' Hymn Lovers Conference ensures that the traditional hymn remains relevant and seeks to remind believers and music ministers that they are needed tools for spiritual maturation. Burgess also endeavors to provide academic and practical support to the music ministry of churches worldwide with a desire to promote excellence. He hopes it will be a vehicle where new hymns are birthed and fresh hymn arrangements are introduced, ultimately to be used by the local congregation. He is passionate about the mission of the conference and believes that all who attend will leave inspired, educated and blessed.
Carlton Burgess is no stranger to Gospel music. His mother is a church musician and he started to play piano as a kindergartener. His first piano teacher was the renowned Rev. Milton Bingham, also the leader of the Florida Mass Choir. He joined the choir as a youth and eventually, one of his songs was recorded by Florida Mass. An active member of the Gospel Music Workshop of America (GMWA), another composition was included on a GRAMMY Award-winning project recorded by the GMWA. His compositions have also been recorded by The Brooklyn Tabernacle Choir, who recorded his song, "I'm Not Afraid" and his hymns can be found in the African-American Heritage Hymnal. A graduate of the University of South Florida, his talents have been used in countless churches all over the world. A frequent lecturer and workshop clinician, he assists other artists with their music ministries through management and artist development. He is also the founder of the Burgess School of Arts in Tampa, FL, and Washington, DC, where he offers classes in vocal and instrumental music. A recent graduate of the Burgess School of the Arts was showcased on NBC's The Voice, a contestant who ultimately made it to the top ten. Burgess also conducted the Million Man March Choir and the Super Bowl Choir XLIII in Tampa.