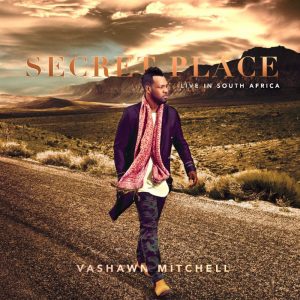 While on the way to his first Billboard number 1 debut, international gospel recording artist VaShawn Mitchell spoke exclusively with Reel Urban News about his new album, SECRET PLACE Live in South Africa.
"South Africa has really become my secret place. The place where I go to spend time with God, write songs and keep that relationship when I'm not so busy being busy."
Accompanied by an international cast of singers and musicians, Mitchell immersed himself in the country's culture. "It was really important to me not just to go to South Africa and do something and just leave. I wanted to embrace the people and culture." 
"I invited a few of the local artists who I have relationships with to not only sing background but Pastor Benjamin Dube, one of the biggest artists in South Africa, is featured on one of the songs. Tasha Cobb came and sang, BeBe Winans sang with us. The band and singers are both from the United States and South Africa – making a great sound that I believe will bless the world."
Secret Place was recorded live on Feb. 27, 2016 in Johannesburg at Mosaiek Teatro, a 3,000-seat concert hall that has hosted symphony orchestras. The aura of worship that was created is undeniable. Mitchell says he was compelled to record in Joburg after spending so much time there. "I traveled to South Africa eight times in one year. That's a long flight, over 20 hours."
Mitchell's relationship with the African American church goes back decades. At age 20, Mitchell was appointed Minister of Music at Chicago's Sweet Holy Spirit Church. Today Mitchell is recognized as a creative musical force in the Contemporary Praise & Worship genre. Mitchell feels that worship in South Africa reached new and exhilarating heights in Mosaiek Teatro that night.
"The worship, the praise and the experience were like no other. I began to embrace it. I began to learn about the culture, the artists and pastors there. It was just like a second home for me just to go and record there. The place was packed but the energy was even more amazing."